Rash of violence brings city councilman, police chief to south Seattle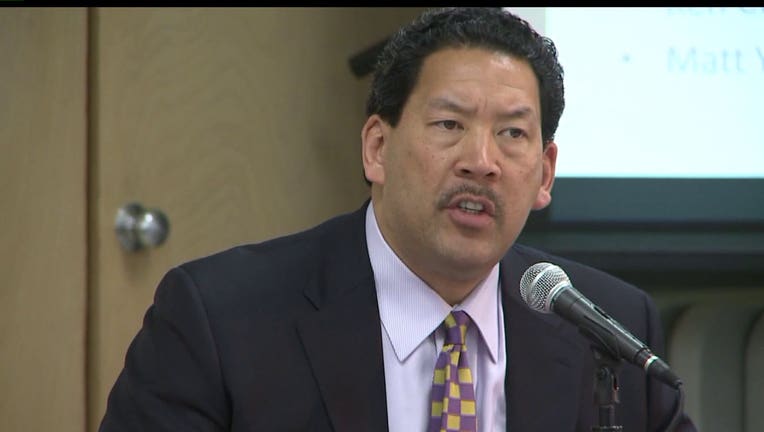 article


SEATTLE -- In the crowd of more than 100 people, some have lived in south Seattle their entire lives, others are new residents.

They have at least two things in common: They want to make their neighborhood better and they are fed up with crime.

"An elderly woman was knocked down, her walker taken from her and her bags were stolen," south Seattle resident Jeannie O'Brien said at the community meeting Wednesday night.

"I'm here on behalf of my little cousin, Desean Smallwood who was killed on the 24th," victim's relative Omar Jackson said.

"I've lived here a year since last April.  I've been broken into twice in six months," burglary victim Rebekah Binn said.

"I was the victim of a burglary and as far as I know the fellows are still out," victim Grace Tsuchikawa said.



They are painful stories to hear, but that's exactly why Seattle City Councilman Bruce Harrell came to the Southeast Seattle Senior Center to hold the council's Public Safety, Civil Rights and Technology Committee hearing.

He was joined by interim Seattle Police Chief Harry Bailey.

They came to listen. Both men acknowledged there are problems but also that steps are being made to solve them.

Since April 19, five people have been killed by gunfire in the Central District and south Seattle.

Then on Tuesday night, a gunman in Skyway brazenly fired multiple times at an SUV that had just been pulled over by a King County sheriff's deputy. No one was hurt, but the gunman got away.

Others have been robbed on the street and/or assaulted.

A lot of people here believe the violence is gang-related, but police say while there is some gang activity on the south side, that is never the main focus.

"I kind of don't worry about that part, you know, the whole gang issue, whether they are or not, whether they claim or not.  I don't worry about that. What I worry about is the actions of individuals," SPD's South Precinct Commander John Hayes said.

Residents say they want more arrests and longer sentences.

Police want that, too, but say it's not an end-all solution.

"By no means do I expect or think for one moment that we're going to be able to arrest our way out of this situation.  It is going to take commitment from the community to solve some of our issues," Bailey said.

"A lot of people have told me they are pleased that they are getting their share of officers but that doesn't make them feel any safer so this is the kind of work we have to do and it was a very good meeting," Harrell said.