Raining here, but winter storm wreaks havoc across nation


NEW YORK — Some holiday travelers got an extra day of vacation Thursday — albeit waiting in an airport — as a giant winter storm barreled through the Midwest, heading for the Northeast.


As of late morning, 1,735 flights had been canceled and more than 5,000 delayed, according to the website FlightAware, as heavy snow continued fell in cities including Albany, N.Y.,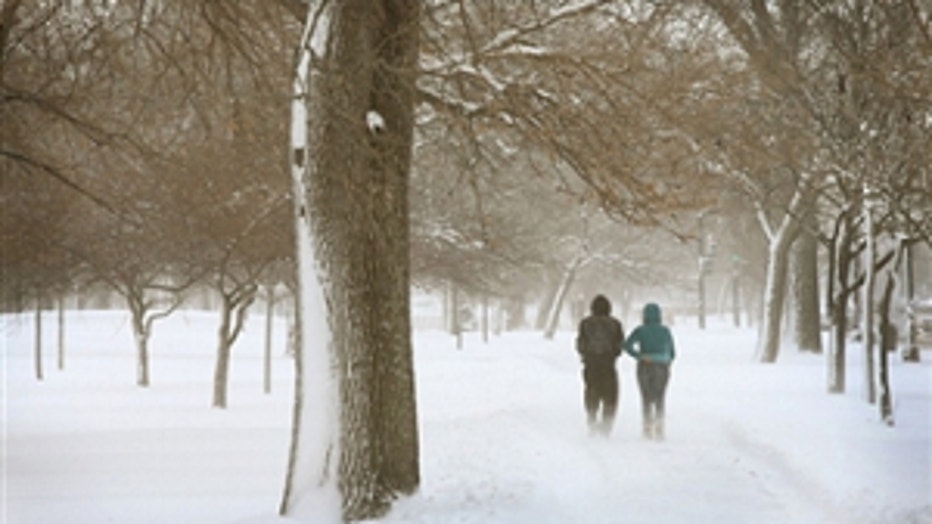 Snow in Chicago (From Getty Images)


and Chicago, where eight inches blanketed the region in a 24-hour period. It has been snowing on and off in parts of Illinois since New Year's Eve, with 17 inches of accumulation in some places.

Nathaniel LeCapitaine, 31, was trying to get back home to Superior, Wis., where it was 8 degrees below zero. But he got a text Wednesday night informing him that his flight from Chicago to Duluth, Minn., had been canceled. So he sat at New York's LaGuardia airport, waiting for a delayed flight to Chicago, where he would have to wait again. He'd been in town to see a Phish show, and was supposed to be back home Thursday night. Now, he was forced to spend the day waiting in New York and the night waiting in Chicago.

"It's a lot of sitting around and waiting, but what can you do?" he said. "It's bad weather."

The storm is heading northeast, where it is expected to cause whiteout conditions and dangerously cold wind chills.

The National Weather Service has issued a blizzard warning for Nassau and Suffolk counties in New York from 6 p.m. Thursday night until 1 p.m. Friday. A winter storm warning is in effect in the rest of the New York City area. New York is expected to get six to 10 inches of snow.


For more on this LA Times story, click here.