Prosecutor to pursue life in prison for accused SPU shooter who 'wanted to feel the hate'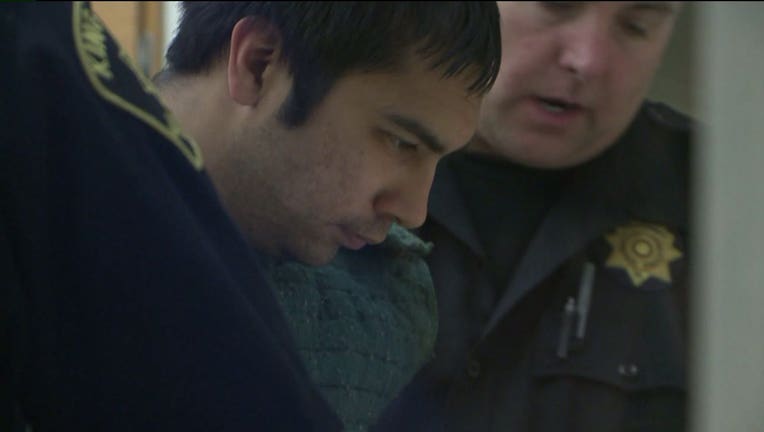 SEATTLE --  Prosecutors announced the man accused in the shooting at Seattle Pacific University was charged with premeditated first-degree murder and they will ask  he serve life in prison.

King County Prosecutor Dan Satterberg said the suspected shooter, 26-year-old Aaron Ybarra, will also face additional felony charges including two counts of attempted murder.

Satterberg made the announcement Tuesday morning during a news conference at the King County Courthouse. He said his office is pursuing an aggravated charge since the murders had a "destructive, foreseeable impact" on persons other than the victims. Satterberg said the Ybarra not only hurt the victims, but also hurt the tranquility of the SPU campus and Seattle as a whole.

Ybarra is accused of shooting Seattle Pacific University student Paul Lee to death last Thursday on campus as well as injuring students Sarah Williams and Thomas Fowler before being stopped by student Jon Meis.

According to Satterberg, Ybarra planned for the attack weeks and even months ahead of time, and decided on SPU after considering other Washington colleges such as Eastern Washington University and Washington State University.

Ybarra kept a journal, Satterberg said, detailing his admiration for mass killers and hoping to add his name to a list of well-known school shooters.

"I just want people to die," Ybarra allegedly wrote in his journal. "And I'm going to die with them."

Court documents say Ybarra admitted to arresting officers that he was the gunman and that he had planned a mass shooting in the hope of killing as many people as possible before killing himself. Ybarra had visited SPU weeks before the attack in effort to gain information about the campus.

According to Satterberg, Ybarra walked outside Otto Miller Hall last week carrying a double-barrel shotgun with about 50 rounds of ammunition. He fired one shot into Paul Lee, the deceased 19-year-old SPU student, before entering Otto Miller Hall. There, he fired one more shot into a 19-year-old Sarah Williams before being subdued by student Jon Meis.

Meis sprayed him with pepper spray and also kicked a long hunting knife away from Ybarra before being helped by other students, Satterberg said.

Fortunately, Satterberg said, Otto Miller Hall was not crowded on the day of the shooting. Some of the shooting was captured on video.

Ybarra has a long history of mental health issues, depression and substance abuse.  He was taking Prozac and Respirtol as recently as six months ago, but had stopped taking the drugs because he "wanted to feel the hate," Satterberg said Ybarra told officers.

Previous court documents uncovered by Q13FOX News say Ybarra, a former Edmonds Community College student,  was voluntarily hospitalized between 2010 and 2011 after hearing voices telling him to hurt people. However, he still purchased the double barrel shotgun legally, and would need to be involuntarily committed for 14 days.

According to court documents he said he "heard the voice of Eric Harris telling him to hurt people; stating it scared him, he was afraid…"

Ybarra will appear June 23 at an arraignment hearing.

Satterberg anticipates defense attorneys will heavily investigate Ybarra's mental condition and perhaps try for an insanity plea.