Port Angeles bus attack victim faces her accused attacker in court


PORT ANGELES, Wash. -- The man accused of a brutal attack on an elderly woman and the driver of a Clallam Transit bus made his first appearance before a judge Thursday.

Also in the courtroom was the 80-year-old alleged victim.

Angeline Olsen said the attack was terrifying, but not enough to keep her from the courtroom to face her accused attacker.

Port Angeles Police said the surveillance video from the bus shows 59-year-old Riley White kicking 80-year-old Angeline Olsen in the face

"It happened all so fast," Olsen told Q13 News. "I had no idea in the world that I was going to be attacked."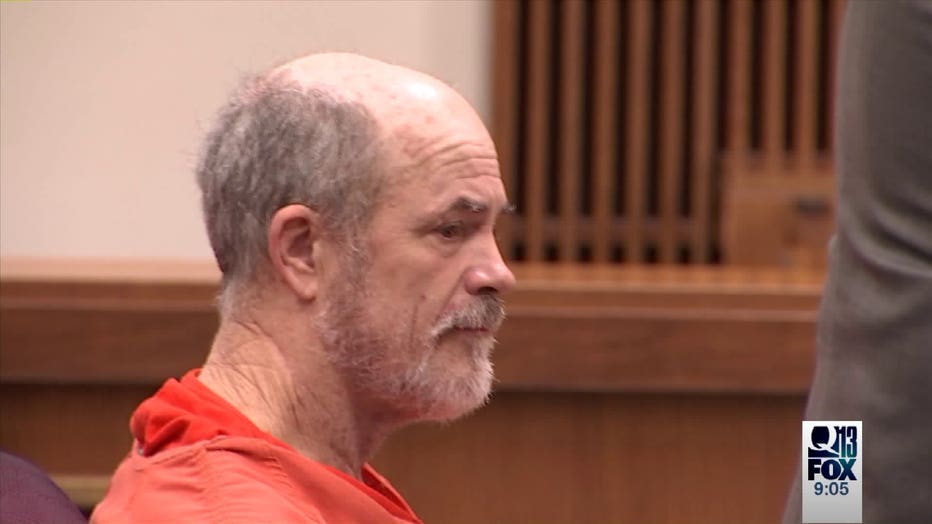 Riley White, 59, appears in Clallam County court for allegedly attacking an 80-year-old woman and the female bus driver on a Clallam Transit bus.


In the video, the attack continues with the suspect slamming Olsen's face to the floor, and then turning the attack on the bus driver, according to police.

Olsen's black eye and injuries are still visible since Saturday's beating, but it didn't stop her from coming to court for White's probable cause hearing. She watched as prosecutors asked for an increase in his bail from $30,000 to $100,000.

The judge denied that request but found probable cause for White's multiple charges, including kidnapping, assault and harassment. For Olsen, that will have to be enough for now, who just wants to see justice.

"I hope that he is brought forth of the law for going around and beating up on women," said Olsen.

According to court documents, Olsen and White have met before and may have been acquaintances. As for motive, Olsen said she has no idea.