Police arrest downtown Seattle homicide suspect, say he's also accused of multiple armed robberies
SEATTLE - Seattle Police, the FBI and US Marshals arrested a suspect accused of shooting and killing a man last month in downtown Seattle.
Police said Wednesday 44-year-old Marcus Chaney is also accused of multiple robberies in the Seattle area, including one from Feb. 11 in the SODO neighborhood where a bank employee was shot.
Later in the month, on Feb. 27, Seattle Police responded to 3rd Ave and Pine Street for reports of a shooting. Officers arrived and found 52-year-old Reno Maiava shot multiple times. The shooting occurred in broad daylight. 
Officers and Seattle Fire Department medics attempted lifesaving measures, but Maiava was dead at the scene.
"Knowing that I will never hold him again. I will never kiss him again. I can't tell him I love him.  It's not fair," Maiava's fiancée Dana Leadbetter told FOX 13 just after his death. 
On March 23, following the announcement of Chaney's arrest, Leadbetter spoke with FOX 13 anchor and The Spotlight host David Rose at the site where her fiancée was gunned down. 
"It's a little emotional, but I'm getting some good justice out of this for Reno and his family and myself," she said.
About Chaney, she said, "I'm sure he has a love of his life too, and I'm sorry for that, for the choices that he's made in his life and I can forgive, I can just never forget, and I just hope he will learn from this or at least feel what I have to feel every day without Reno." 
Investigators interviewed Chaney and then booked him into jail on March 22 for homicide and multiple counts of robbery. Before his arrest on Tuesday, the King County Prosecutor's Office said Chaney was already charged in a separate felony case regarding an armed pot shop robbery. 
Several firearms and suspected fentanyl pills were recovered when police arrested Chaney at a hotel room in Tukwila, according to court documents. Court docs also say Chaney admitted to committing multiple armed bank and pot shop robberies. 
Chaney was supposed to appear in court on March 23, but refused to show up for his first appearance. 
According to documents obtained by FOX 13, Chaney has a lengthy criminal history that dates back to at least 1994. His charges range from driving with a suspended license to robbery and firearms possessions.
FOX 13 anchor and host of The Spotlight David Rose sat down exclusively with Leadbetter and was able to obtain the photo of the suspect connected to Maiava's death.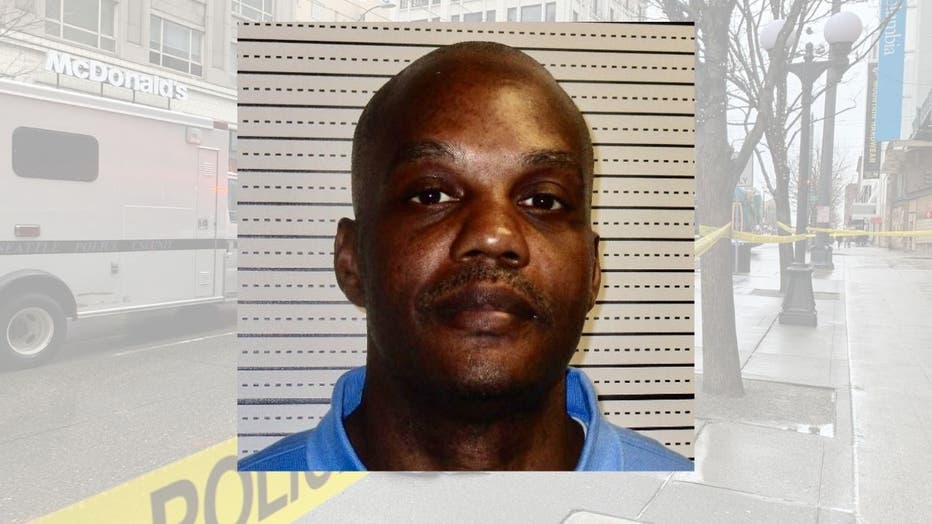 Get breaking news alerts in the FREE FOX 13 Seattle app. Download for Apple iOS or Android. And sign up for BREAKING NEWS emails delivered straight to your inbox.