Police: 2 teachers accused of having 'threesome' with teenage student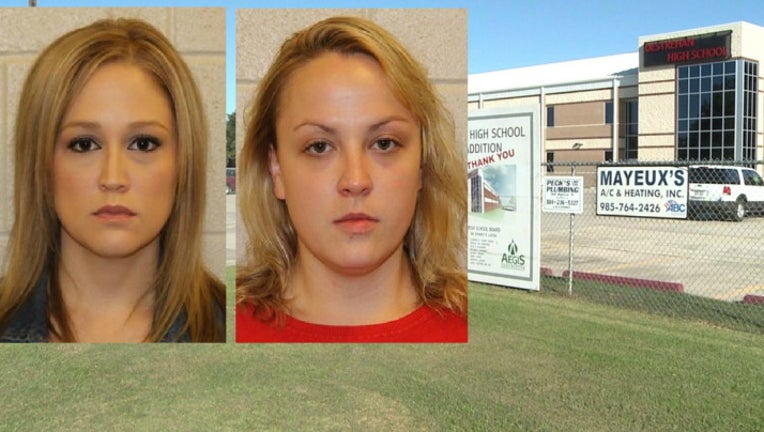 KENNER, La. -- Two Louisiana high school teachers are accused of having sex with a teenage student, WGNO reports.

At a news conference Wednesday, authorities said Shelley Dufresne, 32, and Rachel Respess, 24, had a sexual encounter with a 16-year-old male student.

The alleged incident happened at Respess' home after a football game.

Multiple sources told WGNO that the student met the two teachers at a home in Kenner where some of their sexual encounters were videotaped. Authorities are investigating those claims.

Police said Respess was one of the boy's teachers last year and Dufresne was one of his current teachers.

According to her school profile, Dufresne was currently starting her tenth year as a teacher and says she is married with three young children.

Authorities said they began their investigation last Friday when school officials told the St. Charles Parish Sheriff's Office that a student was "bragging to other students that he was having a sexual relationship with the teachers," according to NOLA.com.

Both teachers are facing felony charges of carnal knowledge of a juvenile, contributing to the delinquency of a juvenile and indecent behavior with a juvenile.