Pierce County Prosecutors charge wife in ex-firefighter sex abuse scandal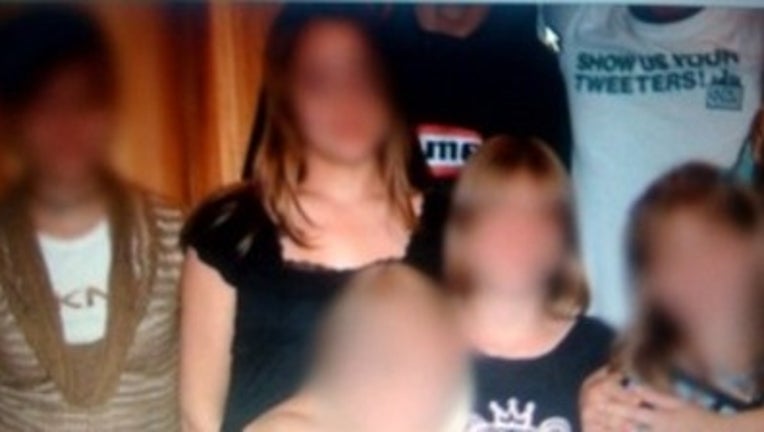 A mother is supposed to protect her children, but a Pierce County woman is accused of doing just the opposite.

Drew Ann Hamrick, 51, the wife of a former lieutenant with Central Pierce Fire & Rescue who committed suicide after accusations of child molestation, has been charged with trying to cover up her husband's alleged crimes. She was booked into Pierce County jail at 9:15 p.m. on August 10.

When 48-year-old Scott Hamrick took his life June 30, he was under investigation for molesting his adopted daughters, one who was 12 years old.

Prosecutors said they saw his suicide as an admission of guilt, so when information surfaced that his wife allegedly tried to cover-up his suspected crimes, prosecutors began to pursue charges against her.

Thursday Drew was arraigned on charges of unlawful imprisonment, two counts of tampering with a witness and fourth degree criminal mistreatment.

From the outside it seemed like an all-American family: Scott and Drew Hamrick and the foster children they had adopted, but investigators believe the young girls endured the unthinkable at the hands of the man they called dad.

The abuse first came to light when the Hamrick's biological sons told the Pierce County Sheriff's Department that their mother had told them of their father's molestation of their sisters.

"This case is disturbing because there were multiple victims and there were people who had knowledge and didn't do anything about it," said Pierce County detective Ed Troyer.

When one of the girls told someone about the alleged sexual abuse, court documents state that the Hamricks tried to coerce her to change her story.

"Why do you hate your dad? It's not like he raped you, he just touched you," Drew reportedly said to one of the girls, court documents reveal.

The girl was also allegedly made to promise she would not tell what happened to her.

Investigators found out that the two youngest victims, 12 and 14 years old, said that Scott had begun sexually abusing them when they were five or six years old. The abuse did not end until the girls went to live with a relatives in early 2011.

The Hamrick's two older daughters also said that Scott had sexually abused them when they were young.

"We have charged the wife with every crime we can prove," Pierce County prosectuting attorney Mark Lindquist said.

Lindquist said that one of the girls was locked in a room without a bathroom or bed and had to share the floor with dogs and puppies.

If convicted, Drew faces up to 15 years in prison.