Parents teach kids business skills through play


RENTON -- We live in an age of entrepreneurship where anyone can create their own company or sell a unique product, even kids. So it is no wonder parents are teaching business skills to their children at an early age.

Craig and Cori Robinson are a couple of those parents, and their efforts are helping their kids take on a new perspective about work and their responsibilities.

"They start to look at their school work differently, not so much like, this is an assignment I have to get done, that's kind of the old way of thinking, right?" Craig said. "But more like what can I do with this knowledge?"

Sounds too good to be true, right? But with a little bit of strategic play, their kids are coming to them with new business ideas.

"I've noticed in them, they're like, 'Oh, if I created this, I could sell it and do this,'" said Cori. "Things that I don't think I even thought of as a kid."

How do they do this? First by example. Cori started her own clothing line, specializing in dresses for petite figures. Craig has an MBA, works for Boeing and creates just about anything for their home, including their kitchen table.

"We've created now a couple businesses and really included them in that," Craig said.

Then they introduced the ideas through play.

"We're really big about playing games with our kids because we've seen how strategic play can really wake their minds up," said Cori. "It helps them to interact with other people. They learn about collaborating with other people."

This play inspired their latest business idea: Rabbit Patch.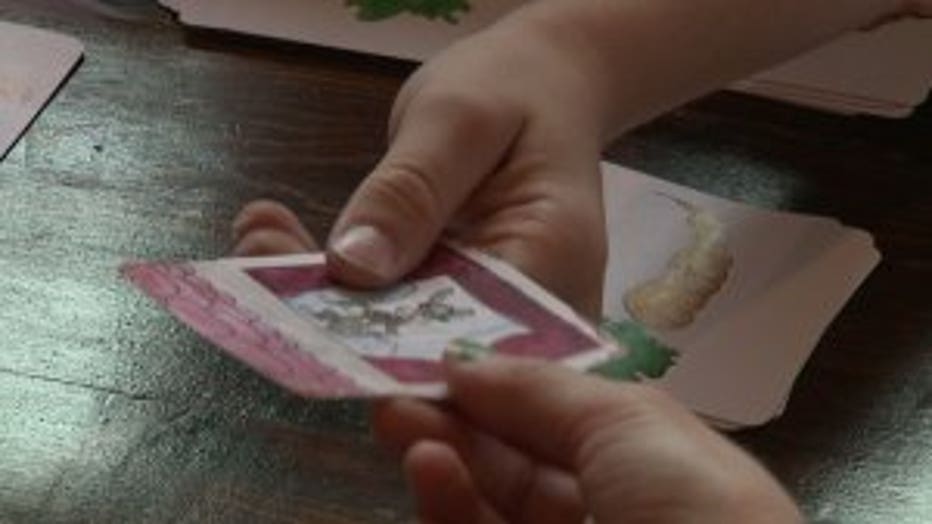 "Rabbit Patch is a card game designed to teach kids basic principles of money management and entrepreneurship," explained Cori.

The game features rabbit characters who are responsible for building a garden, avoiding natural obstacles and selling their carrots to build a rabbit burrow.

"You keep building and investing and making these strategic decisions," said Craig.

"The first few times we played the game, they all just wanted to buy their rooms right away," Cori said. "And then it started clicking, 'Oh, if I wait, and I start building my garden, then I can win the game. I can build something better, I can protect my garden better.'"

Parenting coach, Julietta Skoog, agrees and says play is the best way to teach your kids what she calls, "executive skills."

"These are things like working on a team, find their passion and successfully follow through with it, being project managers later in life, the delayed gratification, resource management skills, teaching them now is going to really lead to happy and healthy grownups, but also highly functional," Skoog said.

For younger kids she recommends playing games like 'Mother May I' or having a tea party. Kids can help plant a garden, plan a birthday or create a lemonade stand to start adapting these business skills into their every day planning and playing.

For older kids and teens, Skoog recommends finding out what motivates them. If they want to earn money for a class trip, try planning a way to earn that money, like a pet sitting business. Getting friends involved is key for teenagers, as well.

The Robinson's say these skills are giving their kids the confidence to create their own business ideas, something they say is important for our changing economy.

"I really want to teach our kids that this is a possibility because it wasn't something that I ever even considered for myself growing up," Cori said.

But they also say their kids are learning more than just strategy and how to make money.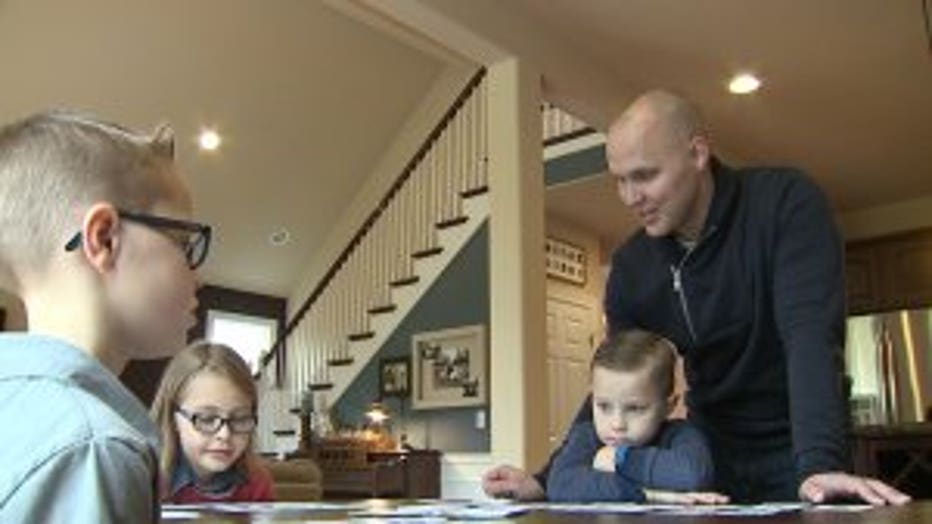 "They feel a lot more ownership over their own life'" Cori said. "I think kids that are growing up in that way are more capable of handling what the world throws at them and just being prepared for the future."

The Robinson's card game is featured on Kickstarter. It is projected to launch January 2016.

For more parenting advice and future parenting workshops from Julietta Skoog, see www.juliettaskoog.com. Or check out these resources, Skoog suggests, for more advice on teaching these skills to your children: