Oregon man finds $40,000 in envelope, returns it to owner
CLACKAMAS, Ore.  (KPTV) -- A woman dropped a very important envelope in a grocery store parking lot. Fortunately for her, it was found by a very honest man.

The Clackamas County Sheriff's Office said Sharon Davis, 71, of Portland, was at the Safeway store at Southeast 122nd and Sunnyside Road in Clackamas on Jan. 10.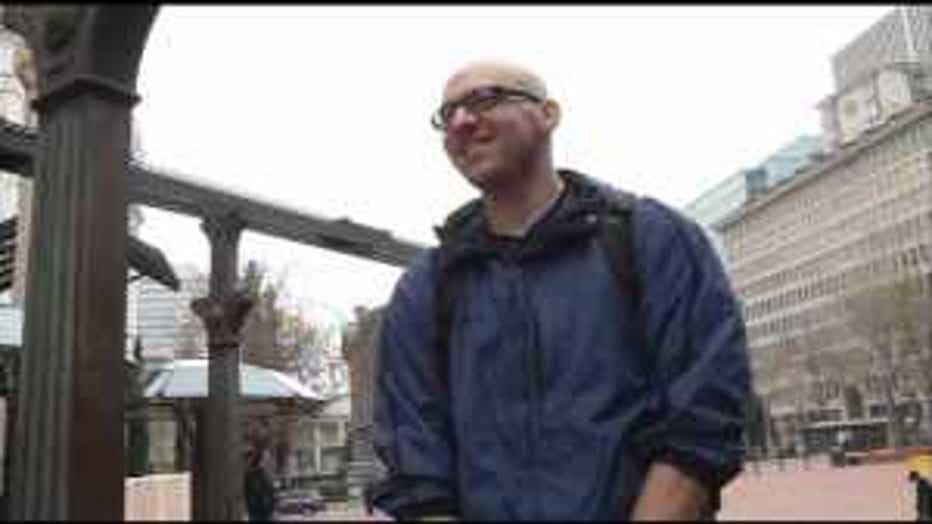 Brian DiCarlo, who returned the $40,000 he had found, said, "I'm just glad I was in the right place at the right time." (Photo: KPTV/Portland)


She was carrying an envelope that contained $2,000 in cash and a $38,000 cashier's check. It also had paperwork for a home she was in the process of purchasing.

At some point as she walked through the parking lot, she lost the envelope.

Deputies said Davis didn't realize it until she returned to her car after getting a cup of coffee at Starbucks. She frantically began searching the area and asked local shops if anyone had turned it in.

Davis also contacted the sheriff's office.

It turns out a man named Brian DiCarlo found the envelope, looked inside and realized it was full of money.

"My first thought is that this person, whoever it is, is a wreck, and they are probably losing their mind trying to retrace their steps," said DiCarlo.

Deputies said DiCarlo called the non-emergency Clackamas County Sheriff's Office hotline to report what he found and then turned over the envelope and its contents to authorities.

"As it turned out, she was putting a down payment down on a house, and this was all for that stuff," said DiCarlo.

"If she loses it she can't do what she was hoping to do, and I guess I would have hoped someone would have done it for me," he said.

Working from the paperwork in the envelope, deputies tracked down Davis, who was still searching the parking lot, and returned her missing money.

DiCarlo later got an emotional call from the woman, who thanked him profusely.

"What a good and amazing man," Davis said of DiCarlo.

"I'm just glad I was in the right place at the right time," said DiCarlo.