Neighbors helping fight crime, with a high-tech twist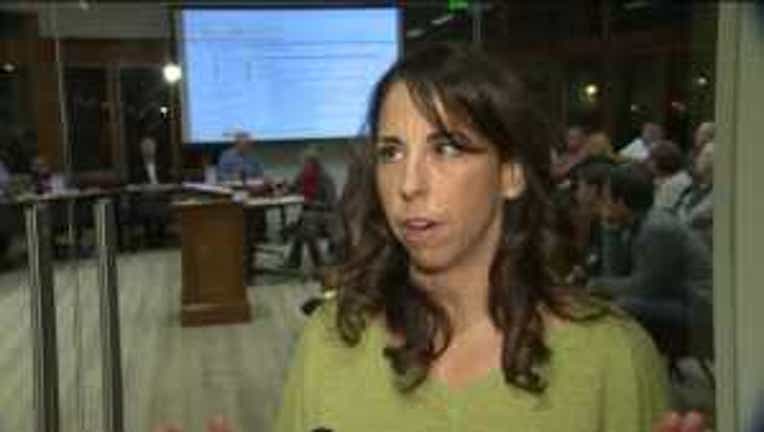 SNOQUALMIE -- Tia Bergioli is not at all comfortable with her neighbors calling her a hero. But city leaders say that's exactly what she is.

"She is, but I'd like to think that she's not unique. There are a lot of folks in our community, I think, that would do similar things. Like I said, folks watch each other's backs around here and they really do care about the community, very passionately," Snoqualmie Mayor Matt Larson said Monday night.



Bergioli, almost single-handedly, broke up what became known as the U-Haul burglary ring. Last week, she noticed a U-Haul trailer in her neighbor's driveway. She had heard about the crime spree from her neighborhood blog, Living Snoqualmie, so she approached a man and a woman in the driveway. She described what happened next.

"I told him, I'm on the phone with police and you need to move, and he pulled the gun and pointed it toward my head and then said, 'Move!' And I said, Oh, absolutely," Bergioli said.

She drove off and then blocked the road long enough for police to arrive and make the arrest. They even found the gun that had been thrown from the window.

At Monday night's City Council meeting, Bergioli was recognized for her bravery and given a plaque.

Her story is just the latest example of how neighbors are watching for neighbors, by looking out the window but also by going on the Internet and joining local blogs that provide news,  information and forums where neighbors can chat about what's going on near where they live.

There are also neighborhood Facebook and Twitter pages and a national blog called Everyblock, which allows a person to punch in a zip code and locate a blog near them.

Danna McCall runs the Living Snoqualmie blog.

"Police departments, I think, have recognized the positive side to that, that if they let us know the right information and we can let the public know the right information, it doesn't have to be word-of-mouth anymore," McCall said

Another example is that of 30-year-old Dinh Bowman in court Monday for a bail hearing. He's accused of killing Yancy Noll last August during what has been described as a road rage incident.

When family and friends heard about the hearing, they went on the Green Lake Moms blog where they organized a letter-writing campaign and encouraged everyone to attend the hearing and they did.

"It's amazing.  I really don't think people understand how connected it keeps our community. It just puts this sense of tight-knit to a whole other level," Bergioli said.

Clearly, police are proud of the action Bergioli took, and they acknowledged that blogs are playing an increasingly important part in crime fighting, but they encourage people to be careful.

"I can't recommend that people take this action (like Bergioli's), but I think it shows sometime that people are fed up with what's going on and they're going to take action to make sure people are taken into custody," said Snoqualmie Police Chief Steve McCulley.