2 adults, 1 child killed in crash involving semi on I-90 near Easton
EASTON, Wash. - Multiple people are dead after a crash involving a semi on Interstate 90 east of the Snoqualmie Pass summit.
According to the Washington State Patrol, I-90 East was closed, just west of Easton, Thursday morning as troopers investigated the deadly crash.
Troopers said the semi was traveling westbound on I-90 and crossed over the median into eastbound traffic.
A 40-year-old man who was driving a Kia Optima died at the scene. Two of his passengers died at Seattle's Harborview Medical Center: a 27-year-old woman and a 10-year-old child. All were from Yakima, Washington.
Two others in the Kia survived the crash. A 36-year-old woman was taken to Kittitas Valley Hospital and a 6-year-old child was taken to Harborview.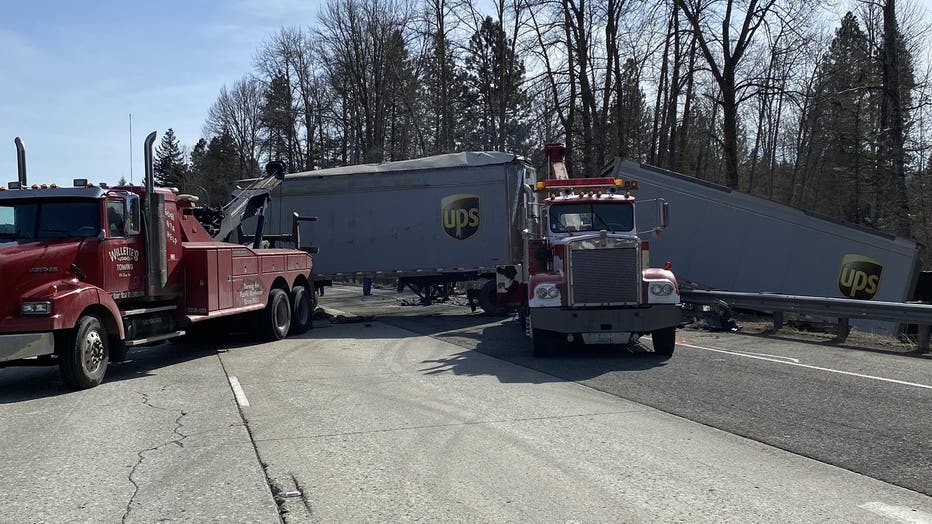 (Washington State Patrol)
The driver of the semi truck, a 43-year-old man from Pasco, Washington, was not injured. A WSP Press Memo said charges were pending.
The crash happened before 6 a.m. and the Washington State Department of Transportation said I-90 East reopened around 1:40 p.m.
Check our live traffic map here.
A friend of the family has set up a GoFundMe to help with funeral expenses & medical bills.
No further details have been released.