Morning rain, then it gets good around here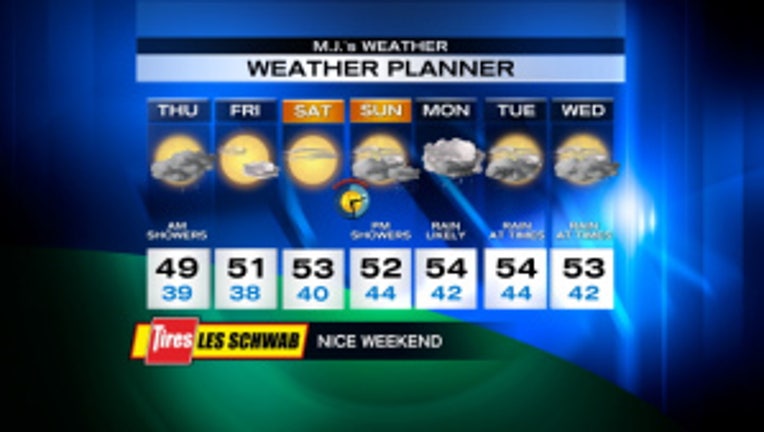 It's a pretty wet morning commute, especially right in the Central Sound.  But we'll be drying up this afternoon, topping out near 50.  Tomorrow and Saturday will be mostly sunny with highs in the los 50s.  The only regrettable thing is that tree pollen will jump up with the sunshine, so allergy sufferers will feel it.  Sunday starts out dry, but rain starts in again by the afternoon.  Remember to turn your clocks FORWARD one hour on Sunday morning as we return to Daylight Saving Time.  Rain looks likely through the middle of next week.

Viewer photo of the day . . .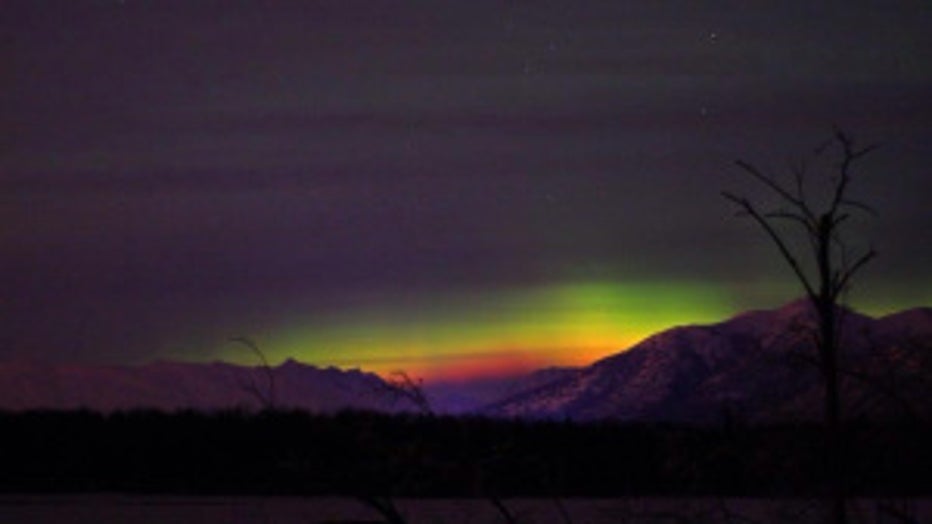 The Northern Lights, from East Anchorage. From Teresa, who watches Q13 FOX News via Live Streaming.