More rain, wind & mountain snow on the way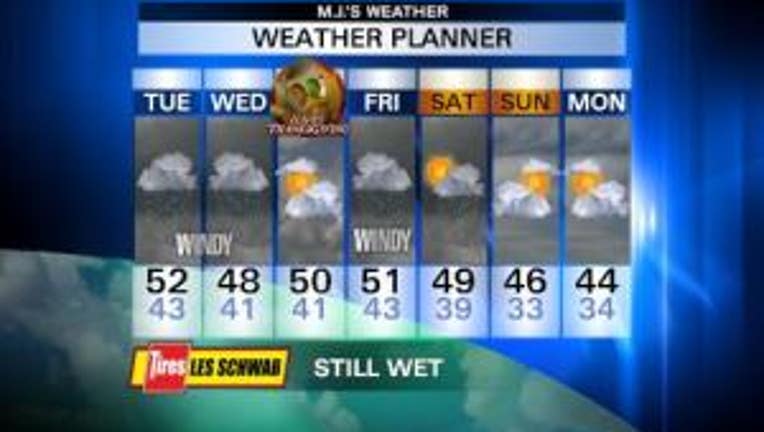 After a record-breaking wet day yesterday (Sea-Tac received 2.13" of rain, Shelton got 3.39"), we're drying out this morning.  Rivers are receding, but several are still at flood stage - the Chehalis, Skokomish & Newaukum, in Mason, Grays Harbor & Lewis Counties.  This afternoon, rain and breezy-to-windy conditions return.  Mountain snow as well.  If you need to make the passes, the earlier you go today, the better.  Highs will be in the low 50s.  Overnight tonight it'll be rainy and breezy/windy.  Tomorrow looks awfully wet, with more mountain snow, but things taper off late in the day.  It will be colder, with highs in the mid-to-upper 40s.  Our Thanksgiving could be dry!  There is a cold front that will stall over British Columbia.  Our northern counties could get some rain, but it looks mostly dry with highs near 50.  But rain returns on Black Friday & Saturday.  It's looking like we could dry out Sunday & Monday, but it'll be colder, with highs in the mid 40s and overnight lows near freezing.

Viewer photos of the day . . .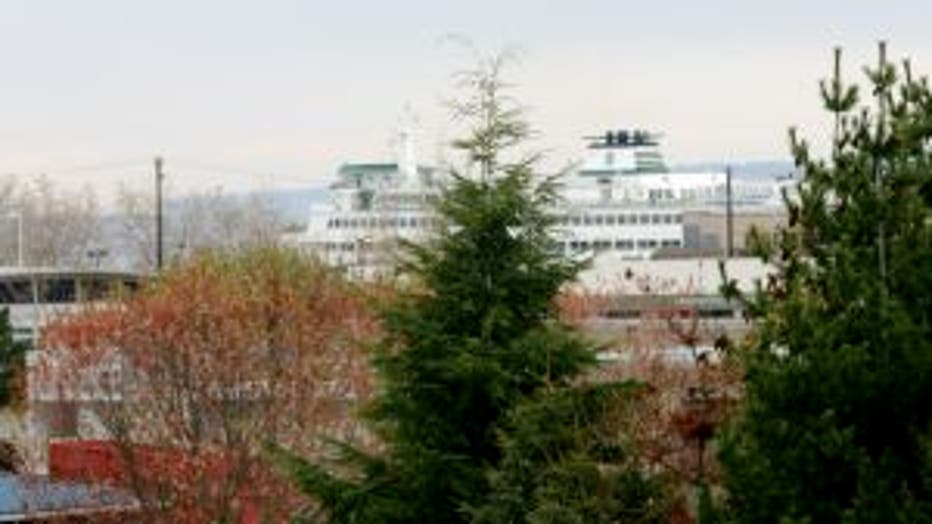 The Edmonds Ferry through the fall trees. From Gwinn.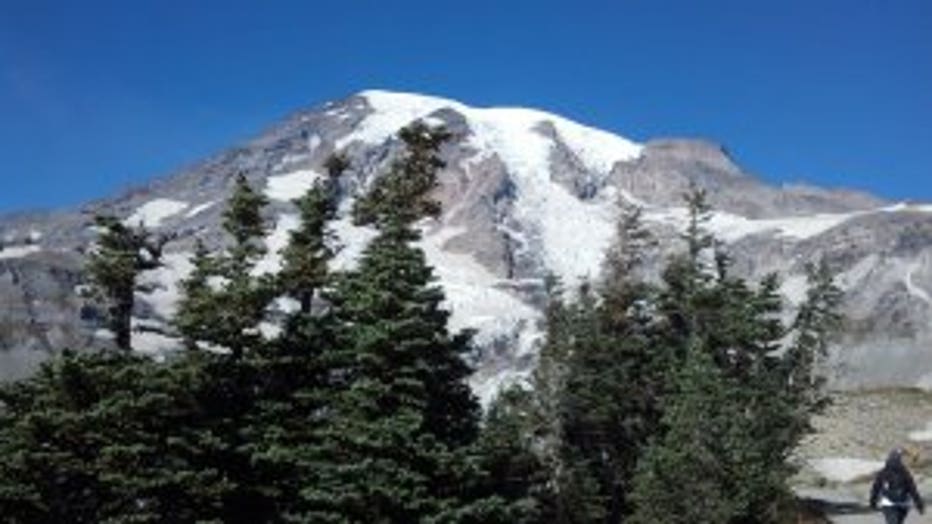 Penny from Fife hiked Mt. Rainier on a gorgeous sunny late fall day. The mountain is covered with snow now!