Missing: Tacoma teen vanishes after telling mom she was with truck driver
TACOMA -- Tami Kowalchuk was a troubled teen who thought she "knew the ropes."  Despite her troubles, Tami was always honest with her mom.

"She communicated a lot with me," said Cindy Cherry.

On Dec. 26, 1999, 17-year-old Tami told her mom she was going out with friends and that she would be back later. She called her mom later in the evening, and said she ran into an acquaintance, a truck driver named Tony. She wanted to come home and get some clothes so she could go one of his long-haul trips.

Cindy knew her daughter's history and said no. Tami had a court ordered curfew of 10 pm. Her mom told her she needed to come home.

That was the last time Cindy heard her daughter's voice.

"Tami thought she knew the ropes," Cindy said. "And she didn't. She caught up with someone a little bit smarter than her."


A young girl's hopes turns to struggles

As a little girl, Tami wanted to help. She hoped to grow up and become a veterinarian.

"She had the knack," Cindy said. "She could walk up to any animal and make friends with them."


At 5'8" with blue eyes and blonde hair, Tami painted a gorgeous figure.

"She was beautiful and she knew it," Cindy said.

As Tami grew, she had trouble controlling her actions. She was expelled from "every grade school in Tacoma," her mom says. Her parents fought to keep her from running away.

"I'd be at the front door and she'd slip out the back," Cindy said.

Tami was eventually diagnosed with ADHD and other behavioral disorders. She tried to self-medicate with methamphetamine.

"It didn't work," Cindy said. "She got very violent."



She turned to prostitution because she found it was the "quickest way to make a buck," Cindy said. Trouble was never far away, and more than once she was abused or raped by Johns who paid for sex.

Eventually, Tami was caught with drugs and sentenced to Echo Glen Children's Center in King County, a facility for troubled youth. She learned to read and write and Cindy says, and things looked up for a while.

"I had a lot of hope," she said.

Shortly after Tami left Echo Glen, she disappeared the day after Christmas.

Human skull found by mushroom pickers in wooded area in eastern Pierce County 

The search

Cindy drove the streets of Tacoma where Tami used to work as a prostitute, talking to anyone who might know her daughter along South Tacoma Way and Pacific Avenue in Pierce County. She learned Tami used the street name "Tamira" and that some local girls may have seen her before.


Cindy is haunted by the thought that her daughter is trapped and imprisoned. Or, the victim of a serial killer.

"I thought about the Green River murder, the pig farmer murder," Cindy said.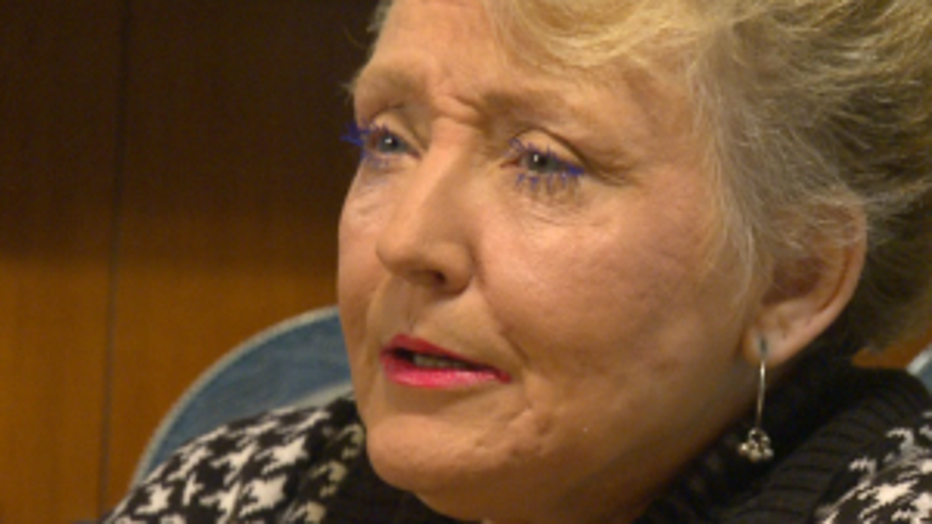 It's not knowing, Cindy says, that is the hardest part.

"There's not a day I don't wake up in tears."

Tacoma Police Detective Lindsey Wade says to be Cindy - the mother of a missing child - is heartbreaking. There's no closure.

"Maybe your child is still alive so it's very difficult for families to have missing kids because they just don't know what to do and they don't know whether their child is alive or dead which is really hard," Wade says.

There are 1,861 missing persons in Washington state.

Cindy pleads with anyone who may know Tami, who she was hanging around with or who may have some clues to her disappearance, to come forward.

Tami is considered a missing or kidnapped person with evidence of foul play. She was born on Aug. 16, 1982. She is white and weighed 100 pounds at the time of her disappearance. She was last seen at 234 E. 64th Ave in Tacoma.

If you have any information that can help locate her, call Tacoma Police or the Washington State Patrol's Missing and Unidentified Persons Unit at 1-800-543-5678 or email them at  MUPU@WSP.WA.GOV