Mental mindfulness, three simple steps to let go of stress


SEATTLE -- It's a New Year and many people are looking for that 'New You'. And while weight, exercise, travel and love may dominate some of those New Year goals, happiness is becoming a big focus according to some therapists.

Everyone wants to be happy, so it's no wonder mindfulness is becoming a therapeutic buzzword. The growing practice takes everyday stress and minimizes it in a moment.

Clinical psychologist, Yaffa Maritz, and mindful self-compassion instructor, says people are sometimes overwhelmed by the prospect of a therapy session or some-drawn out meditation process.

"People are kind of terrified about mindfulness and they think, 'Oh my goodness, I don't have 45 minutes to sit every day,'" she said.

She says mindfulness is the opposite. It's just three simple steps and it can take less than a minute: take a deep breath, a comforting touch and say a positive mantra. She describes it as little pauses in your day, when you notice stress.

"Being able to do it any time, any place, just to bring back calm and bring yourself into balance," she said.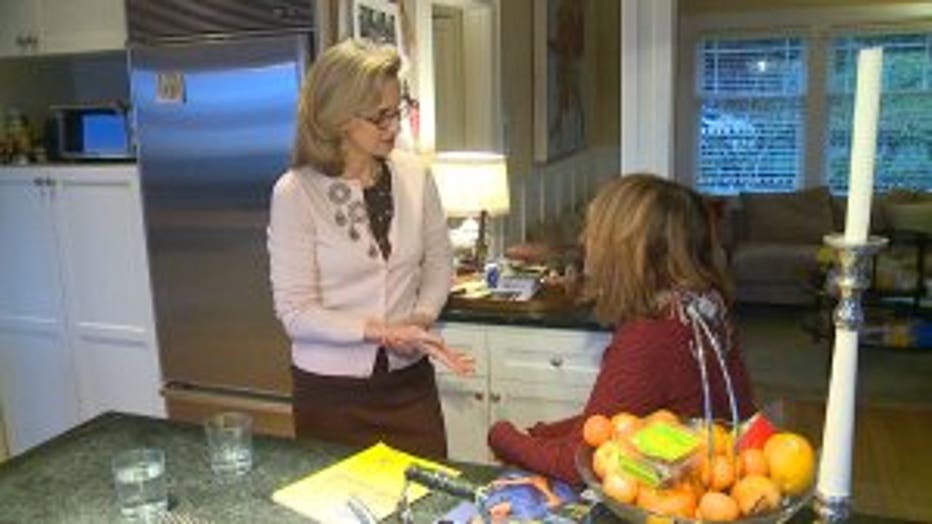 Blair Carleton, mindfulness student and recovery coach, says she practices mindfulness everywhere.

"Even driving in the car, you know the shoulders will go up," she said. "Just notice it, see if you can have them go down. Take a few breathes. It changes everything."

She claims since she's adopted the 'mindfulness lifestyle', her life has changed dramatically, for the better.

"I was happier, I was more resilient, I had more resources," she said. "I swear my relationship with my teenagers improved five or ten fold. I didn't have migraines as much."

We asked people on the street to give the three steps a try. During the hectic holiday season, all of them stopped and took a deep breath, found a comforting place to touch, like their heart, arm or stomach and then said a positive mantra.

"Just keep swimming? Yeah, just keep swimming," one said.

Their response was mutual.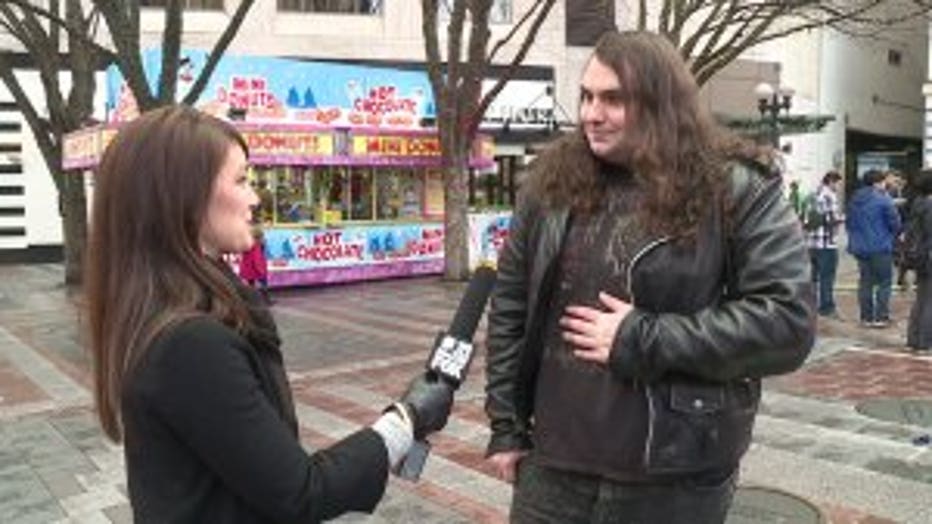 "I think it calms you down and it relieves that little bit of stress."

"It helps me keep calm and look from the outside of the situation and look at both perspectives."

"As a teacher I see that would be really helpful in the classroom, as well."

And Maritz and Carleton agree, that the final piece, the words of affirmation or self-compassion, really changes how you feel about yourself and helps you handle the external stress.

"This little mantra, plus this holding of the hand, it takes a minute," said Martiz. "But it's amazing the kind of shift that happens so quickly."

"People who practice mindful, self-compassion, it's easier for them to take care of themselves," said Carleton. "They'll exercise more regularly, they'll eat better, they'll do medical checkups. It's just all easier because you care."

Yaffa Maritz teaches mindfulness courses through the University of Washington. You can be added to the waitlist for winter classes, or register for spring classes here.




Blair Carleton can be reached at Blair@cultivatingselfcompassion.com, for any additional questions about mindfulness or self-compassion practices.

She recommends any of these resources to study these topics further: