Math takes Bear Creek student to new heights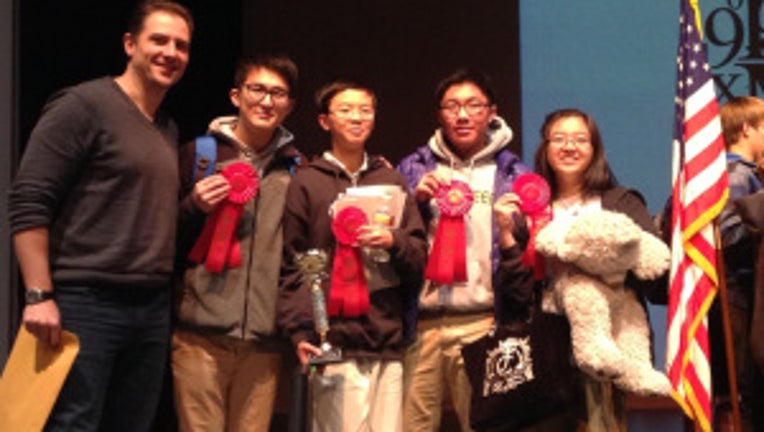 article


A freshman at The Bear Creek School in Redmond has qualified to sit for the prestigious USA Junior Mathematical Olympiad exam on April 30th and May 1st.

It's a tough competition.  Caleb Ji will participate in a six question, two day, 9 hour essay/proof examination.  All problems can be solved with pre-calculus methods.

"Although he has remarkable mathematical abilities, Caleb is quiet and unassuming.  He is humble and gracious, yet if you ask him to explain a challenging math problem you will see him slowly look down and then with a tiny smile, his eyes light up. His mind is lightning fast and he has an almost unbelievable ability to break a problem down into manageable parts," says Steven Prokopchuk, Math Department Chair at Bear Creek and Caleb's math team coach.

Earlier this year, Caleb placed third in the State in the calculus  division at the Math is Cool Masters competition, an event that brings together all of Washington's very best high school math students.