Mariners pitcher heads back to the mound after complex brain surgery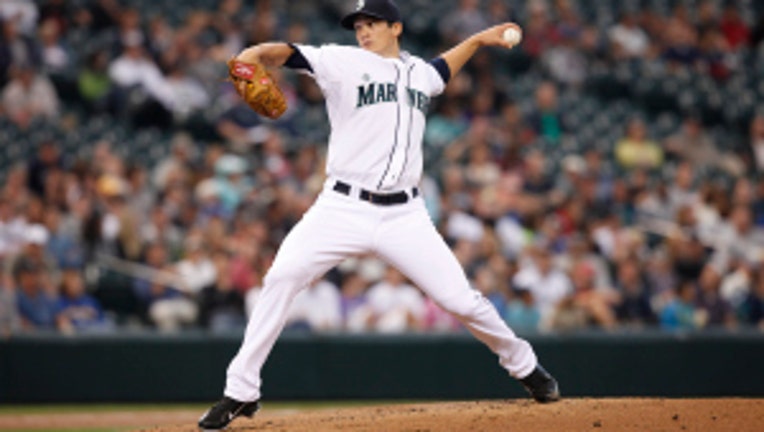 PEORIA, Ariz. -- Mariners pitcher Anthony Vasquez has faced adversity before.

But, after complaining of headaches and vision problems, a diagnosis he was given in November presented Vasquez with his biggest challenge yet.

"I knew something was going on," Vasquez,26, said. "And it probably wasn't good."

Vasquez discovered he had a ruptured blood vessel in his brain and his brain had been leaking blood. Within a day, he was on the operating table, with the director of the Barrow Neurological Institute at a Phoenix hospital, Robert Spetzler, performing the surgery.

The director said the brain surgery Vasquez had was very rare.

"The type of brain condition Anthony had is very rare, and for him to return to a high level professional sport so soon after surgery is really quite remarkable," Spetzler said. "He's a terrific individual and I'm thrilled with how well he's recovered."



Vasquez agreed.

"The doctors were surprised that I was still able to walk after my brain hemorrhaged," Vasquez said. "It's really amazing that I didn't die."

Not only did he not die, but just three months later he's back at Mariners spring training. He's still not in game shape, but just that he's back in training is remarkable, Vasquez said.

"It's frustrating, seeing guys get fired up out here and ready to go and I'm still kind of on the sidelines, but it's part of the game," Vasquez said.

There's no specific timetable for his return back to the full Mariners lineup.