Margaret Thatcher, Britain's first female prime minister, dies at 87
 LONDON -- Margaret Thatcher, the grocer's daughter who punched through an old-boy political network to become Britain's first female prime minister, stamping her personality indelibly on the nation and pursuing policies that reverberate decades later, has died. She was 87.


The BBC read out a statement early Monday afternoon from Thatcher's friend and former advisor, Tim Bell, saying: "It is with great sadness that Mark and Carol Thatcher announce that their mother, Baroness Thatcher, died peacefully following a stroke this morning."

Prime Minister David Cameron, the current leader of Thatcher's Conservative Party, said that his country had lost "a great leader, a great prime minister and a great Briton."

PHOTOS: Margaret Thatcher | 1925 - 2013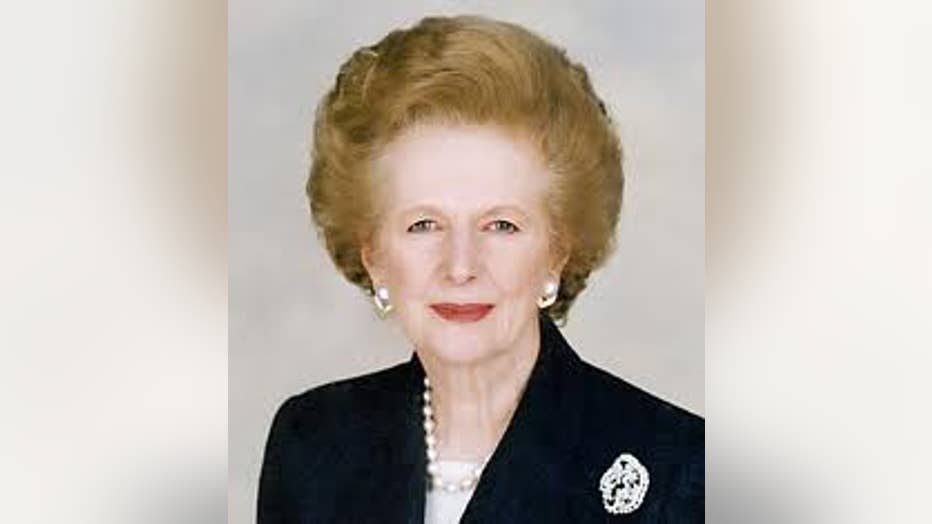 The woman many regard as Britain's most important peacetime leader of the 20th century shook her country like an earthquake after moving into 10 Downing St. in 1979. In nearly a dozen years at the top, she transformed the political and economic landscape through a conservative free-market revolution bearing her name, Thatcherism, which sought to reverse Britain's postwar decline and the welfare state that she felt accelerated it.

Her policies ushered in boom times for go-getter Britons but also exacerbated social inequalities. Such is her legacy that every prime minister since has had to deal with aspects of it, toiling in the shadow of a woman worshiped by her fans and vilified by her foes.

For the complete Los Angeles Times story, go here.