Man steals cop car, assaults officer and other man


SEATTLE -- A crime spree that included a stolen cop car and left two people injured, ended with a crash on top of Queen Anne. Police say it all began on a metro bus shortly after noon.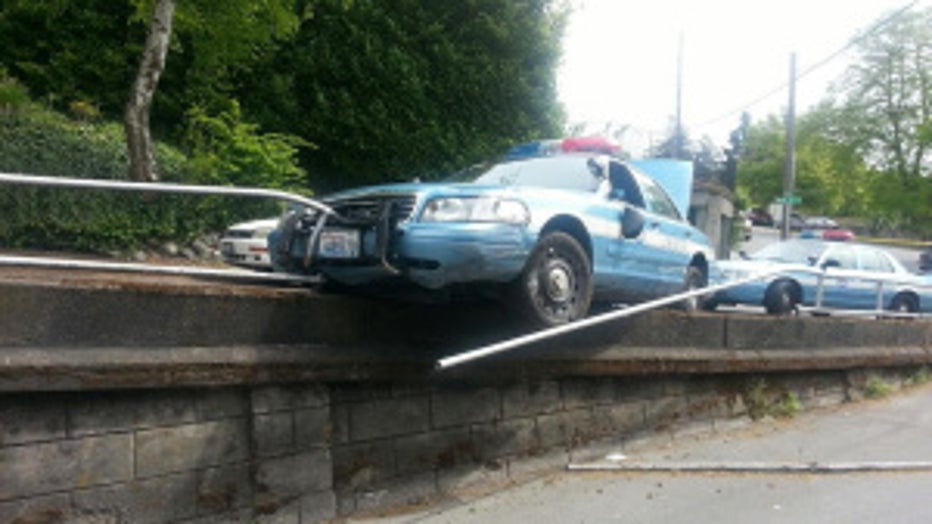 Assistant Chief, Paul McDonagh said, "Radio had dispatched a couple officers to an assault that occurred on a metro bus with a slight suspect description. Officers were en route to that and radio gave a second  call unrelated to the first of a gentleman walking in the battery street tunnel."

Police now believe the suspect, a white man in his 30s or 40s was the suspect they were looking for. When police got out of their cars to talk with him, they say he attacked them, hurting a female officer and stole one of their cop cars.

McDonagh said, "This subject was fleeing at a high rate of speed so there was a great danger to the public and we had a number of officers responding to address it."

Police say the thief lead them on a brief chase before crashing into a guard rail. Eye witnesses say police were not messing around.

Bob Franz witnessed the aftermath. He said, "The officers were drawing guns as they came up to him so. They were concerned."

An aid car transported the suspect to Harborview for minor cuts to his hands and face. He faces a number of charges. Police will investigate his actions and the actions of officers as well.

"I think the officer followed safety procedure first," McDonagh said.  "We'll look into it at this point we don't have any information to lead anything to change policy."

Police say there was not a weapon inside the stolen police car and officers don't know how fast the suspect was going. Officers admitted that the situation was extremely dangerous and are glad that its over. Police say the suspect seemed highly intoxicated and will likely face felony assault on a police officer, auto theft and other charges.