Man severely burned in copter crash doesn't remember accident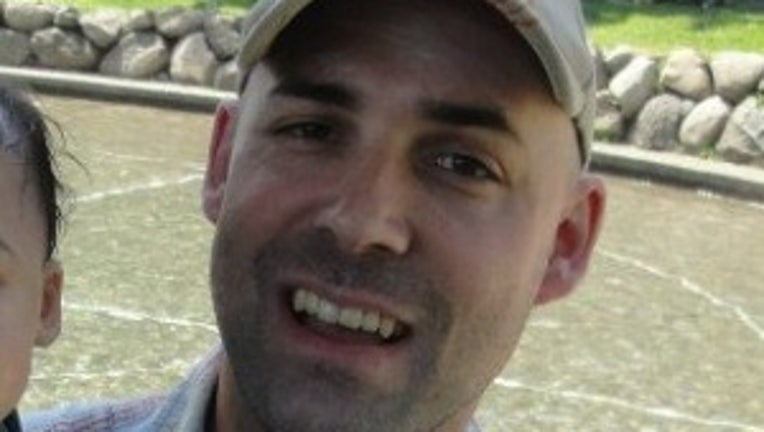 article


SEATTLE -- The partner of Richard Newman, the 38-year-old driver severely burned when the KOMO-TV news helicopter crashed near the Space Needle March 18, said Tuesday that Newman does not remember the copter crashing on top of his car and his efforts to get away from the wreckage.

"From talking to his (medical) provider, it is common for people to not remember," Newman's partner, Daniel Jung, said at a news conference at Seattle's Harborview Medical Center, where Newman is still hospitalized. "Frankly, we are fortunate that he does not remember.

"When told what happened, he started out being very upset and angry," Jung said of Newman. "I think any of us would in that position; he didn't know why he was there."

Jung said the last two weeks have been a roller-coaster.

Newman was on his way to work when the news helicopter that had lifted off from KOMO-TV's helipad crashed on top of his car. The two men on board the copter -- pilot Gary Pfitzner and photographer Bill Strothman -- were killed. The National Transportation Safety Board is investigating to try to determine the cause of the accident.

After the news of the crash settled in, Jung said, Newman's feelings of anger turned to gratitude.

"He really realized the magnitude of what happened, he felt fortunate," Jung said.



His team of doctors is using skin grafts to repair deep burns to 20 percent of his body.  At this point, they are most concerned about the injuries to his face and head.

"It's a question of whether it's going to heal at all; a good part of it is behind his ear," said Dr. Nicole Gibran.

But there is no question that Newman's burns would have been much worse if a nearby security guard was not there to help put out the flames quickly.

"He was the first person to come in contact with Richard; he was the one who helped him put the fire out on him and the person who comforted him," Jung said.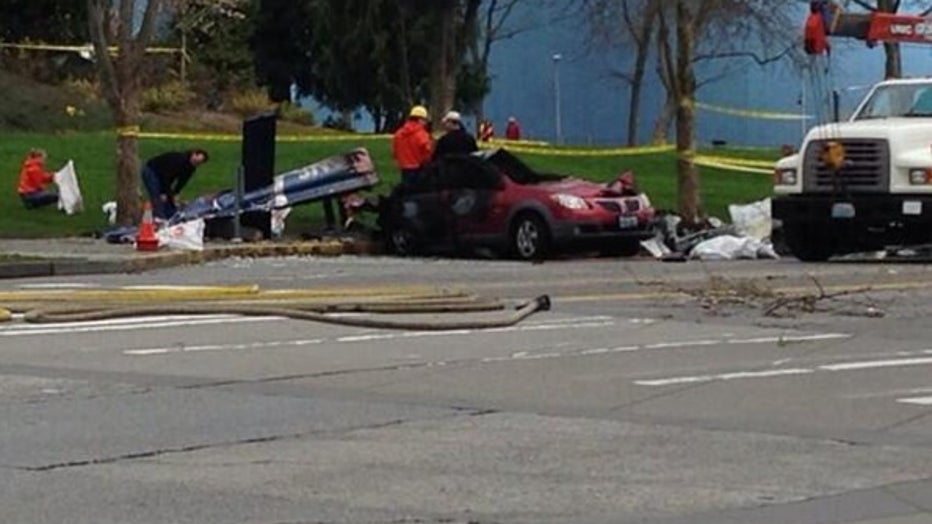 This is what remained of the red car Ricard Newman was driving when the copter crashed on it. (Photo: KCPQ-TV)


Newman has already met and thanked that security guard who may have saved his life, Jung said.

And he added that he and Newman have this message for the community.

"We've read every email, every card, every posting that was sent to us; the response was really overwhelming," Jung said.

They've received words of hope from as far away as Italy -- messages from strangers that are now inspiring them to give back as soon as Newman is out of the hospital, Jung said.

"We both realized that we don't do enough. We could be doing so much more for people after seeing the outpouring of support we received. It helped us realize that we need to do more," Jung said.

Newman is in satisfactory condition. He's already undergone two surgeries and doctors are waiting to see if he will need another one.