Last super cold day; chance of snow to the south
SEATTLE -- Snow accumulated overnight in the South Sound -- parts of Pierce, Thurston & Lewis Counties.

We're getting a few snow flurries today.  But mainly it'll be a dry, mostly cloudy day and it's still really cold -- highs just above freezing. This afternoon and tonight, the south part of the region could be brushed with some more snow that could last into Saturday.

Highs on Saturday in the upper 30s.  Sunday could feature some snow/rain showers, again mainly to the south.  Highs low 40s. Next week looks like normal February weather for the Northwest -- Rainy and breezy/windy with highs in the upper 40s.

Viewer photos of the day . . .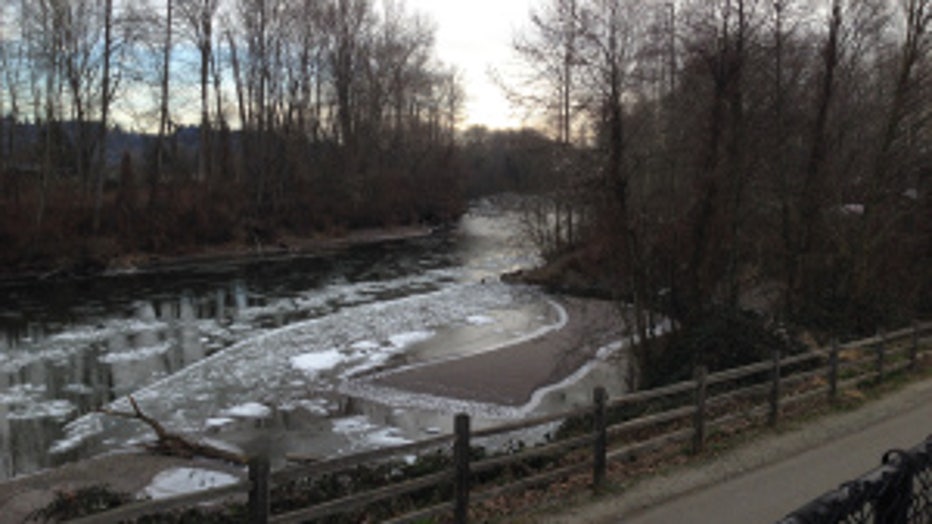 Ice on the Puyallup River. We hardly ever see this in Western Washington. From Lisa in Puyallup.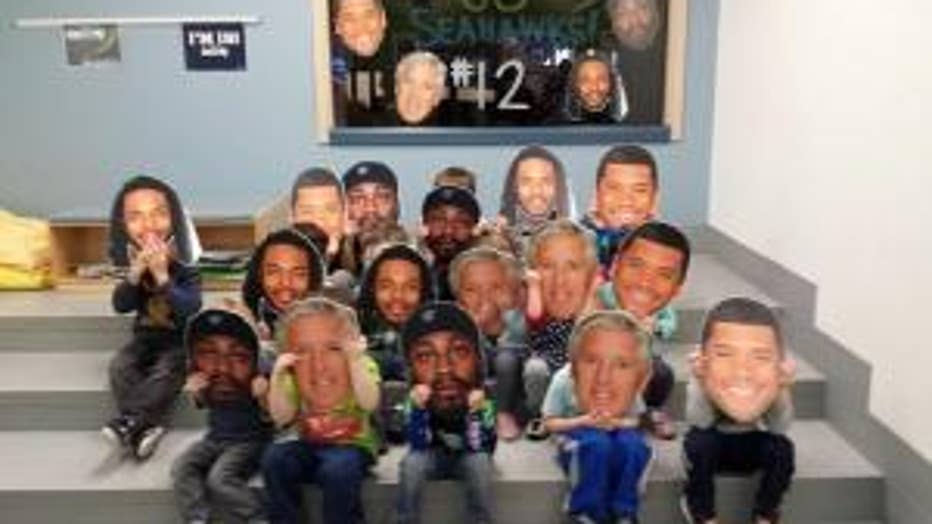 Preschoolers at Easter Seals Growing Years in Seattle, with giant Seahawks heads! From Robin, who made the heads for the kids. Her grandson Pnut goes there.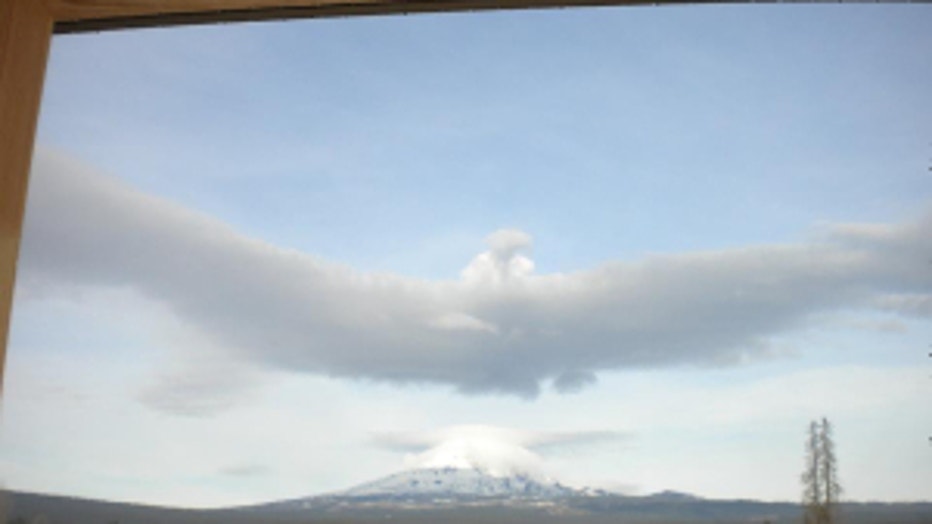 Seahawk-shaped cloud over Mt. Adams. Photo taken by Carla in Glenwood, send in by her friend Donna.