Landslides captured on TV; Hoquiam neighborhood evacuated (VIDEO)


And here is the aftermath, as seen in daylight Monday:




ABERDEEN, Wash. (AP) — Police are urging residents of a Hoquiam neighborhood to evacuate because of landslide danger, after heavy overnight rains caused mudslides and flooding through Grays Harbor County.

Police Chief Jeff Meyers says an eight-block section of Queets Avenue at the base of the Beacon Hill bluff is in danger. Cascading water has already washed out foundations of three homes.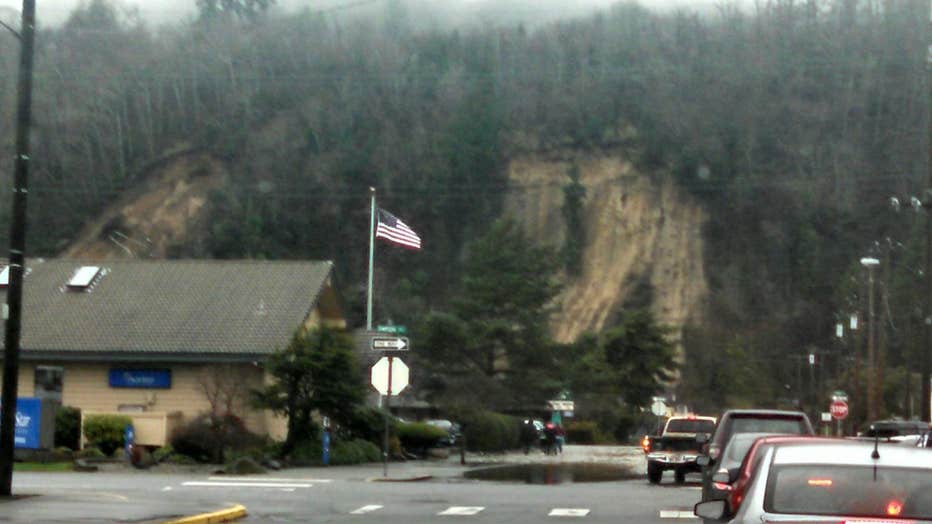 Residents have been advised to evacuate, but Meyers does not have a number. He says firefighters are evacuating about 60 residents of a nursing home in the neighborhood as a precaution.

Streets in Aberdeen and Hoquiam are flooded. The Transportation Department says landslide have closed Highway 101 in two places and also block Highway 12 and Highway 107.

Here is a video report from Aberdeen:




Forecasters say the landslide danger will continue several days in western Washington.