'We must do more'; King County Executive announces new behavioral health response plan
SEATTLE - King County Executive Dow Constantine on Monday announced a new behavioral health crisis response plan for the region.
Constantine announced a countywide network of five crisis care centers, investments for behavioral health staffing and increasing the number of residential treatment beds. The county would fund the plan through a nine-year property tax levy, totaling up to $1.25 billion for funding.
The Executive's Office estimates the levy would cost the average median-value homeowner $121 in 2024.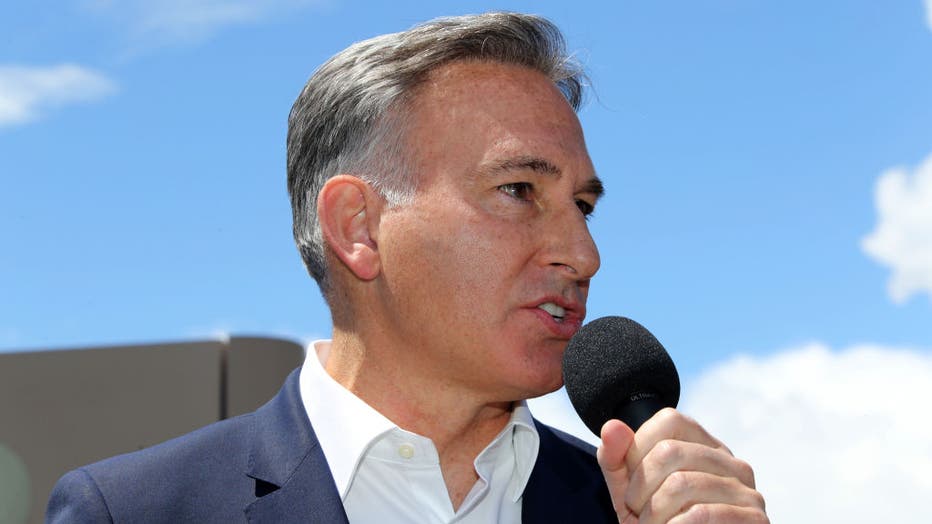 King County Executive Dow Constantine (Photo by Karen Ducey/Getty Images)
The goal of this plan, Constantine said, is to improve the availability and sustainability of behavioral health care in King County.
ALSO READ: International District residents march on City Hall to stop homeless shelter, services hub
Get breaking news alerts in the FREE FOX 13 Seattle app. Download for Apple iOS or Android. And sign up for BREAKING NEWS emails delivered straight to your inbox.
"We must do more to deliver the behavioral health care people need, when they need it, especially in a moment of crisis. Today, we are telling the thousands of King County residents in behavioral health crisis, their families, and our communities – help is on the way," said Constantine. "The behavioral health system in this state has long been underfunded and underappreciated. The pandemic added further stress, and need is increasing even as we lose both treatment beds and qualified workers. Now, we can chart a path forward as a region – to create places where people can receive the effective care they need and begin their journey to recovery. This is an opportunity to make the generational investment our region needs."
Officials did not say where the new five crisis facilities would be located.
The tax package would also maintain and invest in residential treatment beds at long-term facilities that provide youth and adults with addiction and mental health treatment.
The plan will go to the King County Council for approval, then be submitted to voters in April 2023.
The Associated Press contributed to this report.