Kent jewelry store robber gets a surprise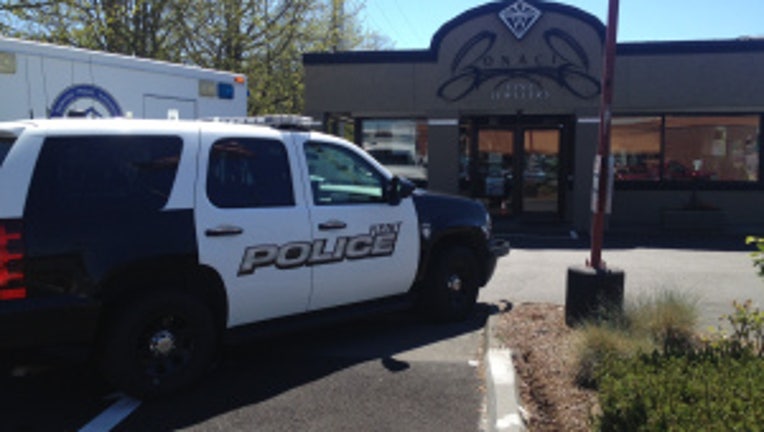 KENT - An armed robber got more than he bargained for at a jewelry store in Kent Saturday morning.   Kent police said that the man entered Bonaci Fine Jewelers around 10:45 a.m.  The store is located in the 300 block of  E. Smith Street.  The man displayed a gun and the store owner pulled out his own weapon and fired at least one shot at the suspect.

It's not clear if the suspect was wounded, but he fled the store on foot, police said.  Police are continuing to search for the man.  The store owner was not hurt.  The suspect is described as a black male, in his 20's, according to police.  The jewelry store is closed for the rest of the day.