J.P. Patches gets his own street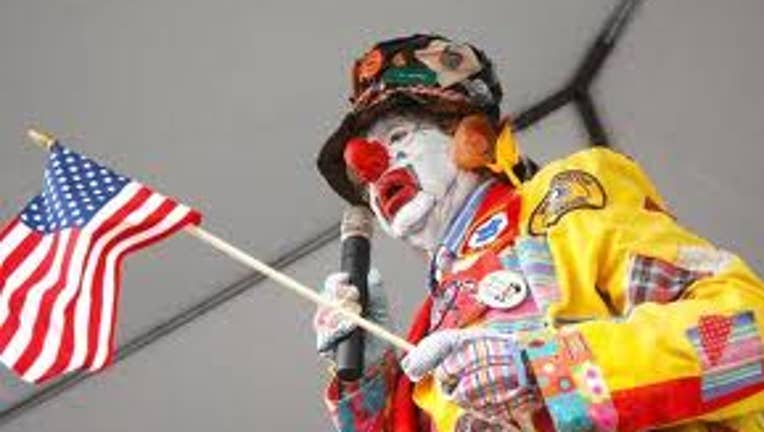 SEATTLE - Calling all Patches Pals!  On Saturday morning,  the City of Seattle officially names a street in Fremont in honor of  the beloved "mayor of the city dump",  J.P. Patches.   The real mayor of Seattle, Mike McGinn and J.P.'s granddaughter Christina Frost, will be among the dignitaries and Patches Pals attending the street naming at 11 a.m. on North 34th Street near the Fremont Troll.

"J.P. Patches Place" will run directly in front of the J.P. Patches and Gertrude "Late for the Interurban" statue in Fremont.  J.P., also knows as Chris Wedes, was the beloved tv character: Julius Pierpont Patches, who entertained fans of  all ages on local tv and in person from the 1950s until recently.  Wedes passed away in July of 2012 at the age of  84, after a long battle with multiple myeloma, a form of blood cancer.