INCREDIBLE! Man delivers fawn after deer hit, killed by car (VIDEO)


MINNEAPOLIS (CNN) -- After its mother was hit and killed by a car, a baby deer is alive thanks to a good Samaritan -- and his trusty pocket knife.

The man saw the fawn's mother get hit by a car. When he went to check on the animal, she was dead.

But he saw she was pregnant and the baby was still alive inside her. That's when Bill Schulte jumped into action.

He pulled out the retractable box cutter that he uses as a landscaper and delivered the baby, WCCO reported. He then drove the fawn 30 miles to the Wildlife Rehabilitation Center of Minnesota in Roseville, where he's being cared for by Polly Rixe, a licensed wildlife rehabilitator.

It takes all summer to get a rescued fawn ready for the wild but he took a major step this week when Rixe moved him outdoors. It's just one more step in an unlikely success story.

"Kinda crazy. I wouldn't necessarily promote people doing that, but I guess for this particular fawn, it's a happy ending," Rixe told WCCO.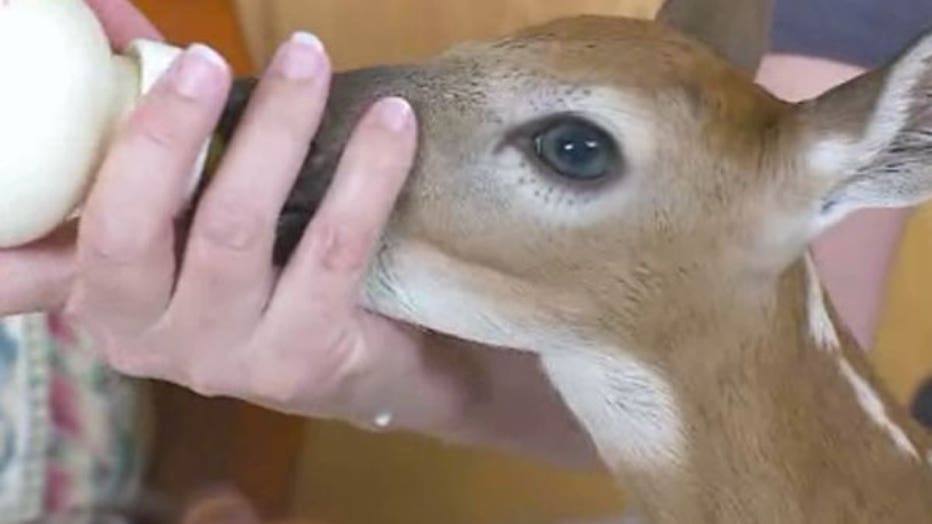 ™ & © 2014 Cable News Network, Inc., a Time Warner Company. All rights reserved.