Hunt for soldier's killer continues in stunned community


LAKEWOOD -- Many around Lakewood said they are "stunned" with the stabbing death of Joint Base Lewis-McChord soldier Tevin Geike as the hunt for his killer continued on Sunday.

Geike, 20, was an aviation operations specialist from Summerville, South Carolina who had been stationed at JBLM since 2011. According to Lakewood police Geike was killed early Saturday morning while walking with two friends along Pacific Highway Southwest. According to witnesses, a group of five men a midnight blue sedan yelled a racial slur at the soldiers about being white. One of the soldiers yelled back about disrespecting combat veterans.

The men got out of the car and surrounded the soldiers, witnesses said. Investigators said that when the driver realized the three were in fact soldiers, he called off his friends. But one of the men stabbed Geike before they fled.

Friends and family members said this "random act of violence" has taken away an amazing man. Geike's friend Courtney Turnispeed was half a block away from the incident when she found out her friend was killed.

"It was a random act of violence to someone who did not have it coming," Turnispeed said.

She finds little solace in the fact that the soldier died knowing he was loved.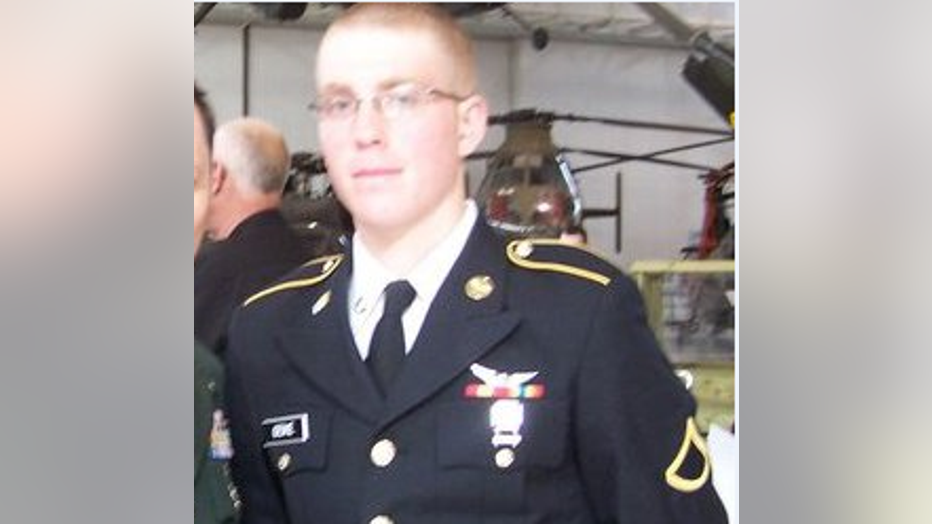 "He left knowing that he was loved," she said. "He left knowing that we care about him. He left knowing that we were there next to him."

Detectives are investigating the case as a racially motivated hate crime.

"We are still waiting for reports but if this incident occurred as it's being alleged, this is the type of case that we would prosecute with exceptional aggressiveness," said Pierce County Prosecutor Mark Lindquist.

Friends will hold a vigil at the scene of the attack at 8 p.m. on Friday.