Here comes the rain, wind and mountain snow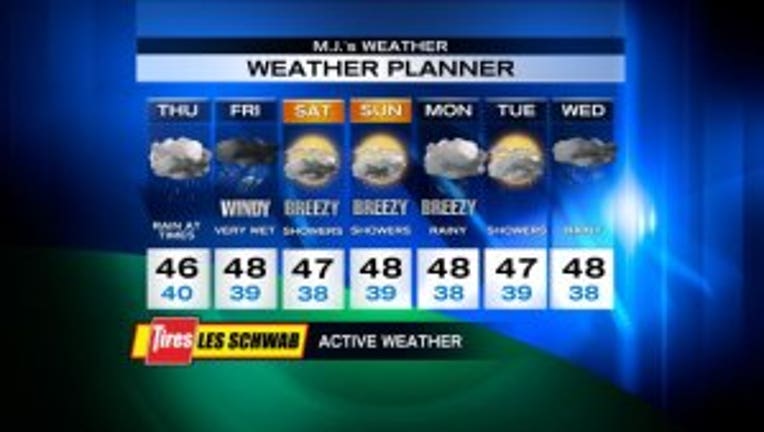 Today is the warm-up act for the main weather event tomorrow.  Today we're getting rain at times, it'll get breezy this afternoon, and snow is falling in the mountains where there is a Winter Weather Advisory today for 6-11 inches above 1,500 feet.  Tomorrow will be stormy with rain, heavy at times, windy conditions, especially to the north and on the coast, and a ton of mountain snow.  The weekend will be showery, breezy and chilly, with highs in the mid 40s.  Next week also looks showery and chilly.   Keep the rain gear handy.

Viewer photo of the day . . .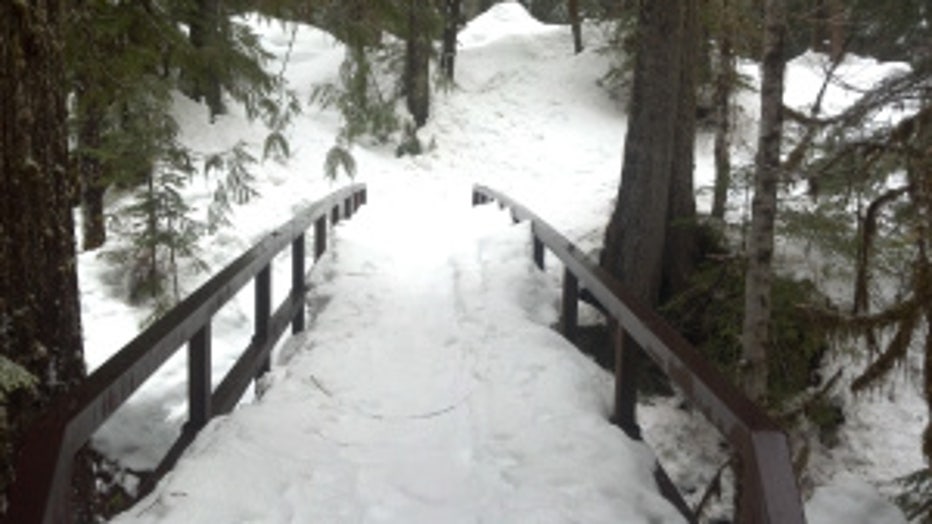 Mike & Crystal of Seattle went cross country skiing near Mt. Baker on Presidents' Day. The depth of the snow made the bridge's railings useless.