Gunman in fake beard, wig robs Hispanic stores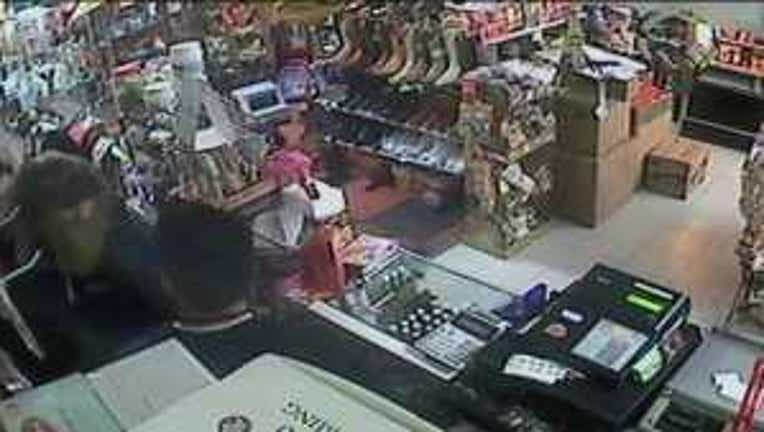 BURIEN -- An armed man is going after Hispanic businesses in the Burien area, leaving customers traumatized and stores out of cash.

On Nov. 8, Video Cuautla was packed with customers when a man stormed in with a gun and ordered everyone onto the ground.

Up to 10 terrified customers, including two young children, are forced to the ground as the armed robber goes after store owner Hugo Blas.

In a surveillance video, Blas can be seen emptying out the first cash register, then a second one and that still wasn't enough.



Blas said the gunman told him, " 'I want more money,' and he put the gun on my head."

Blas said he told the gunman to stay calm and repeatedly told him he had no more cash in the store.

In a span of 17 days this month, three different Hispanic businesses were hit, with the latest being the La Ceibita Market & Restaurant on 1st Avenue S.

King County Sheriff's Office spokeswoman Cindi West said of the gunman, "He's pretty brazen, pushing customers around. He is armed and he is taking what he can and fleeing."

In each case, the man hides behind a fake beard and a wig. Blas said the man looked Hispanic, but spoke broken Spanish.

The suspect is described as Hispanic, in his 20s, medium to stocky build and about 5-foot-6 to 5-foot-9. He was last seen wearing dark glasses, a thin black mustache and a long blonde wig.

Anyone with information is asked to call 911.