SEATTLE -- Nice weather for the long haul. May was wetter than normal so it's nice to know we have good June sunshine to talk about.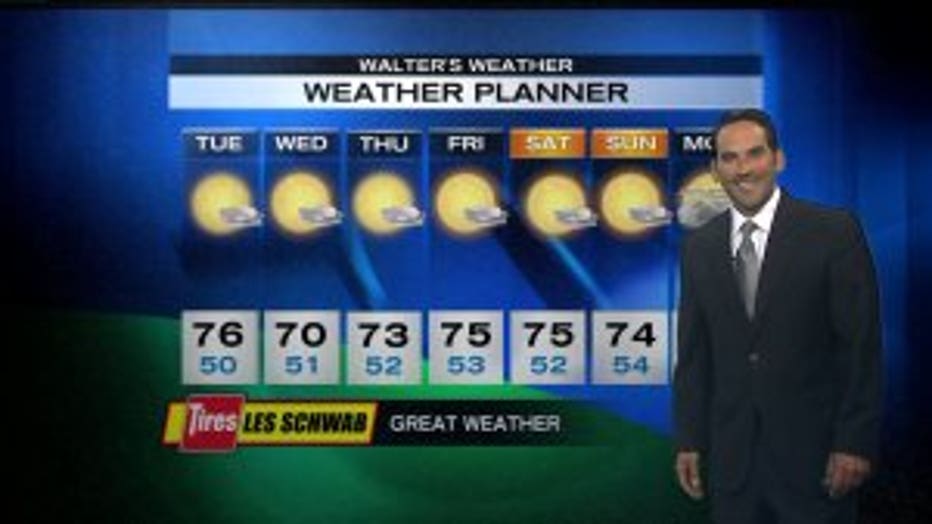 There will be some morning clouds but most of the days ahead through Sunday will be sunny and pleasant with highs near 74. The first chance for rain will be around June 12.

Put on sunscreen and take advantage of this great weather.