Gardening with Tim: Get planning
If you've ever gone to the grocery store hungry, you know you can get yourself into trouble. You buy things that look good-- but might not be a good idea for you or your family. The same thing can happen with gardeners when spring comes, you can go a little crazy. This leads to some expensive mistakes at the plant store.  So, before you head to pick out plants or seeds or starts-- you might want to spend a little bit of time making a plan for your garden or yard. It might just be your recipie for success.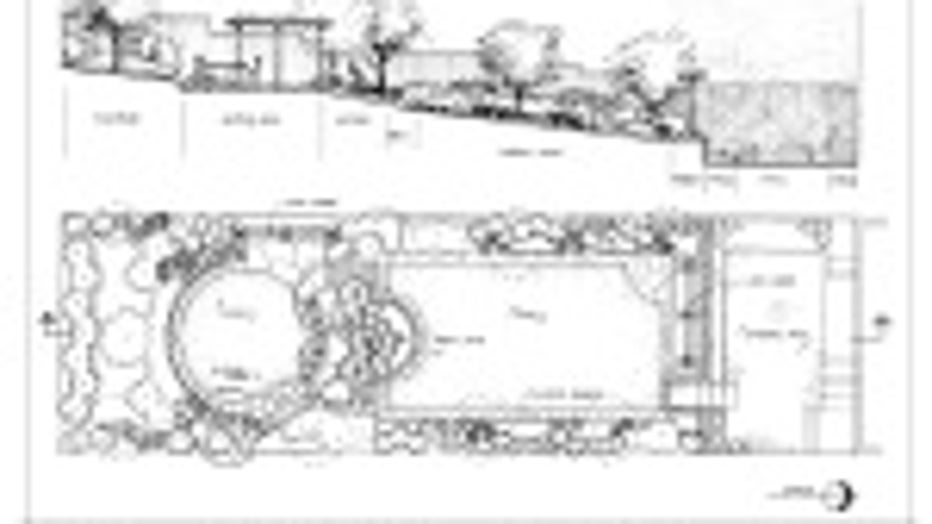 This is an example of a formal yard/garden plan by a Landscape Architect


"The excitement level is off the charts," says Allen Larsen with Fred Meyer. Customers meander around the colorful aisles in the sizeable part of transformed parking lot that's now a lush expanded Garden Center for the spring and summer. Larsen says business there blossoms at his Seattle store in the Ballard neighborhood when the sun comes out. He says remembering that the plants you love-- might not love your yard conditions can be hard, but a money saver.

"The benefits of knowing exactly what your square footage is-- is that you're going to not buy plants you don't need and therefore save a little bit of money."The good news is that you don't have to be a landscape architect to make a working plan for the space you have available. A rough sketch with basic measurements will work just fine.

The first step is to measure your yard and the distance between hardscape features like patios, sidewalks or stairs. The rest of the detail can be as simple or as complex as you'd like. If you're trying to get the sketch to scale, using gridded paper will make everything much easier. The most important thing is which areas are sunny and which get more shade. For experienced gardeners, the time of day can play a role in where you put things too. Hot afternoon sun can make your lettuce wilt, but peppers thrive. There are some free online planning tools too. Better Homes and Gardens' website (http://www.bhg.com) is one of many online resources where you can plan and plot where things will go. This can be helpful in veggie gardens when you can rotate crops through the summer as you harvest.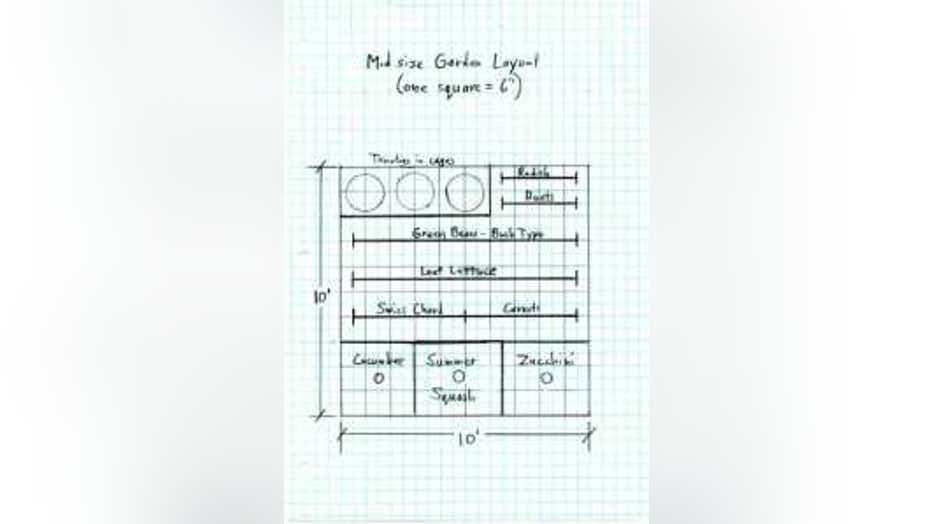 Example of a simple garden layout to scale on grid paper.


"Particularly with the veggies, they need the space to grow properly," says Larsen. He says when you get to the spot of thinning your plants, there is a translation into cash-- with each plant you pluck could be worth a quarter to a whole dollar depending on what you overplanted in the first place.  That can add up. "You can save yourself some money with some proper planning," he says.No matter how much planning you do-- I'd always recommend leaving room for something fun to put in the yard. Larsen agrees, "come out here and figure out what captures your attention and captures your imagination."

One easy high-tech planning solution involves your smart phone. Go out into the middle of your yard and take 360 degrees of photos so you can have the reminders on your phone at the garden center. It can provide you with important reminders about how much sun and how much shade is in your yard/garden. I'd recommend against cutting corners on certain projects. Get solid, accurate measurements if you're buying materials for example, a raised garden bed. Because of the cost involved, you don't want to over or under purchase the materials.