Four Heroes Elementary named to honor slain police officers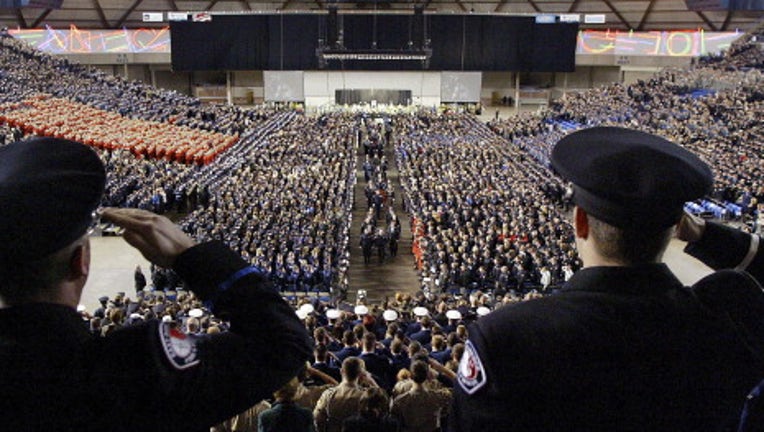 article
PIERCE COUNTY -- A new elementary school will honor the memory of four officers killed in Washington's deadliest law enforcement shooting.
Four Heroes Elementary will be named to remember slain Lakewood Police Sergeant Mark Renninger and officers Tina Griswold, Gregory Richards and Ronald Owen; the four officers killed in the line of duty on Nov. 29, 2009 by convicted felon Maurice Clemmons. The elementary school is one of three schools currently under construction in the Clover Park School District in Lakewood.
Clemmons walked into a Lakewood coffee shop and pointed his gun at the four officers, killing them in apparent act of vengeance against police. The shooting sparked a multi-day manhunt spanning several cities.
Four Heroes Elementary is slated to open in September, 2015 in the 9400 block of Lakewood Drive SW, just near the Lakewood Police Department Headquarters. 
The two other schools in Clover Park will be named Meriwether and Rainier Elementary Schools. Both schools will open next fall on Joint Base Lewis-McChord.
Clover Park School District Superintendent Debbie Lebeau said parents, staff and community members thought long and hard about the name for each school, including Four Heroes elementary.
"The committees were charged with recommending three to five names for school board consideration," Lebeau said.
Each school will be dedicated at the their respective opening ceremony.