Former inmate inspires ex-cons, youth with 'If Project'


SEATTLE -- It started as a writing workshop at the Washington Corrections Center for Women.  Six years later, the If Project has generated thousands of inmate essays that are used to mentor at-risk youth.

The inmate who helped start it all is now out of prison after serving a lengthy sentence for drugs and weapons convictions.

"I have the leg monitor on, I'm living in Pioneer housing and just got a job," said Renata Abramson.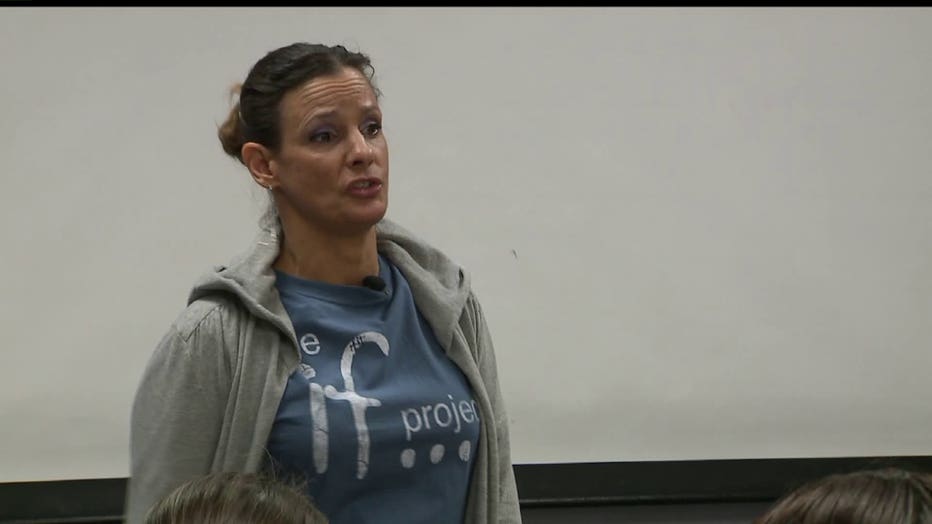 While incarcerated, Abramson met Seattle police detective Kim Bogucki, who, she said, changed her outlook on life with a simple question: If somebody could have said or done something that could have helped you, what would that have been?

With that, the If Project was born.  Abramson encouraged other inmates to write essays answering the "if" question and Bogucki took those responses to youth in juvenile detention.

"There are kids out there at those points, making those choices, and when they read your words, our hope is they take a different direction," said Bogucki.

Friday is one of the first times Abramson has spoken in public outside prison at Pioneer Industries, a nonprofit that helps former inmates find jobs.

"I've done time in California, Nevada, and this was my second time in Washington.  I always got caught.  I always ended up in prison and had to change my way of thinking," said Abramson.

The men and women at Pioneer were moved when hearing Abramson speak.

"It made me cry.  It gave me hope and inspired me," said one young woman named Anette.  "I was in the juvenile system, the foster care system and in group homes and I can relate to them."

So could Shawna Dudley-Pry, who grew up in Bremerton, just like Abramson.

"I grew up very rough.  I had my first kid at 13.  My dad is locked up right now; my mom and brother are locked up right now.  If my mom or dad had an opportunity to go through the program and had Kim and Renata come talk to me when I was younger, I think it would have made a difference," said Dudley-Pry.

Abramson is happy to be out of prison and living a stable life, using her story to positively influence others.

"People really look up to us.  It's kind of a shame to say that because we've committed crimes, but now they get to see me on the outside.  It's amazing.  I just try to stay focused and hope I can say something encouraging to them and reach out and touch them," said Abramson.