Forecast: More clouds, cooler in Western Washington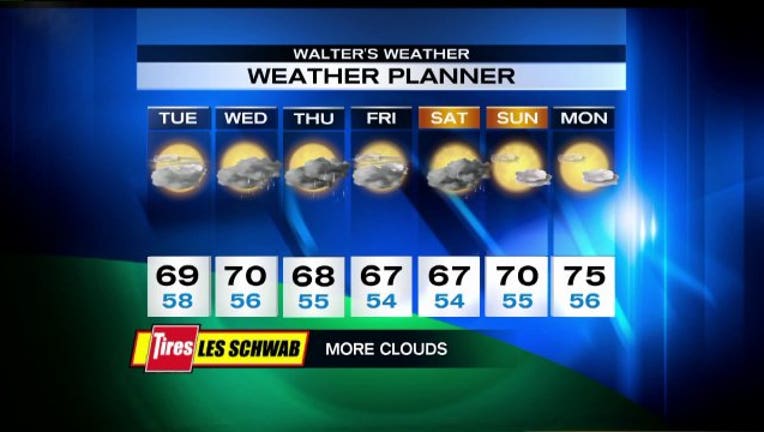 SEATTLE -- Warm and muggy tonight, with lows near 60 in Seattle. There will be a few showers overnight into Tuesday morning.

Tuesday will be mostly cloudy, with highs near 68.

Wednesday will have some afternoon showers, mainly south of Seattle.

Thursday has some passing showers.

Friday looks mostly dry, and Saturday has a few showers.

Sunday looks dry.

The overall forecast is more dry than wet, with highs near normal.