First retail pot store set to open at 8 a.m. in Bellingham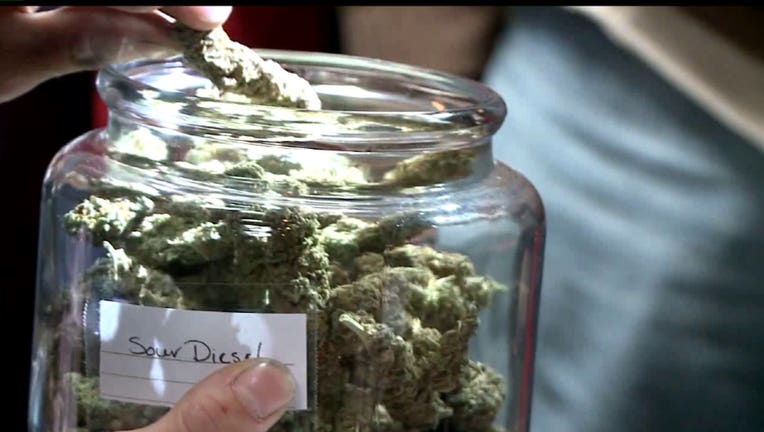 BELLINGHAM -- At 8 a.m. Tuesday, 2020 Solutions on Iron Street in Bellingham will open its doors to the some of the first retail marijuana customers in Washington.

"I'm pretty certain we'll have a line of very excited customers," said Aaron Nelson, vice president of sales, who estimates they will have enough product on hand to serve 1,000 buyers. "We've had a great outpouring of support from the neighbors. Everyone we've talked to is beyond excited we're here in their neighborhood."

Many folks who live nearby had no idea the pot shop, 2020 Solutions, was here at all.

"I was totally unaware," said Chris Seyl, who lives three blocks away. "I'm wondering if other neighbors know about it. My biggest concern is the kids."

The Washington Liquor Control Board was on site Monday, meeting with employees to talk about that very issue.

"We don't want kids to have access. It's 21 and over and we're ensuring the staff here knows that and letting them know about some issues we've run into with the alcohol industry with fake IDs. We did a little class here how to determine if an ID is legitimate or fake," said Dan Turner with the Washington Liquor Control Board.



The state will also track all sales at this store, and several others through Green Bits, a new bar code scanning system designed specifically for the retail marijuana market.

"All inventory coming into the store will come in through our system. We make it easy for all the bud tenders to ring up marijuana and paraphernalia and report to the state real-time to make sure the store stays in compliance," said Green Bits developer Ben Curren.

Still, neighbors have their concerns that despite these efforts, pot will wind up in the wrong hands.

"There are really truly so many children around here. They'll find people like they do outside liquor stores to buy beer for them, and there are adults who will have it in their house, it's a safety thing," said Seyl.

2020 Solutions will be open from 8 a.m. to midnight daily and accepts cash only.  They expect an initial shipment overnight.