Federal budget cuts could hit Western Washington hard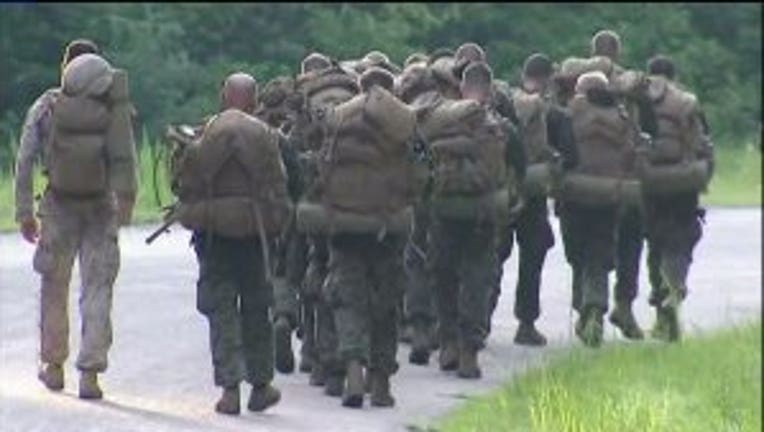 SEATTLE -- Steep, across-the-board federal budget cuts that are set to automatically take effect March 1 if Congress and the White House can't reach a deal by then could harm the Puget Sound economy and put thousands of jobs at risk.

Rep. Denny Heck, D-Wash., noted that a new Army report says that Washington, with its large military presence, is one of the states with the most to lose if the cuts kick in.



If there is no deal before the March 1 deadline, $85 billion in federal budget cuts start to take effect. That is 9 percent of non-defense spending and 13 percent of defense spending over the next seven months.

Joint Base Lewis-McChord would take a big hit as Army spending in Washington state would be cut by $461 million this year. More than 11,000 Army and civilian jobs would be affected, with many forced to take 22 furlough days before Oct. 1.

Heck said his 10th Congressional District, around Olympia, relies heavily on federal money and he worries that unemployment will skyrocket.

And it's not just the military. With the cutoff of federal money, police departments and public schools likely would see cuts.

The White House warns of furloughs at the FBI, the Border Patrol and with food safety inspectors.

The state reportedly projects it will cost nearly 42,000 jobs in Washington and cost the state economy $3.4 billion.

The spending cuts were mandated by Congress as part of an agreement to raise the federal debt ceiling in 2011. The idea was to force Congress to reach an agreement on reducing the federal deficit. But so far it hasn't worked.

Congress has another week to try to reach an agreement.  The cuts, if they do kick in, will not start all at once on March 1.

Several federal programs would be exempt from cuts, however, including Social Security, Medicaid, the VA, student grants and low-income Medicare subsidies, among others.