FDA: 5-hour Energy shots linked to 13 deaths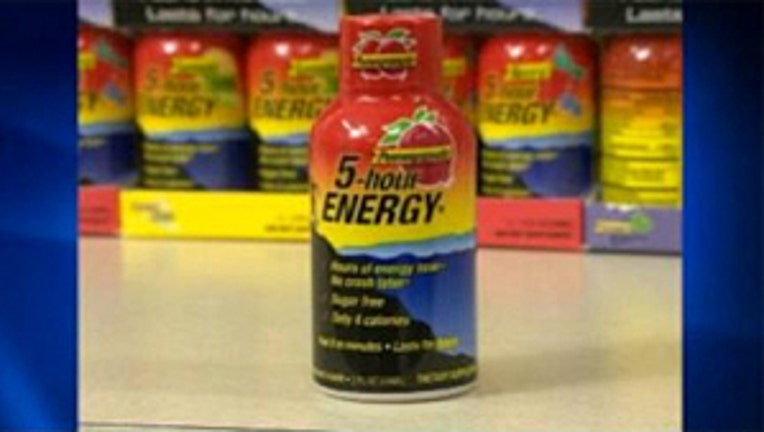 Those searching for a jolt of caffeine don't have to look too far these days.

Whether it's Lynwood man Richard Lord's Rocket Chocolate caffeine-infused candy bars or Bio Fuel's bizarre caffeinated popcorn, finding a shot of caffeine doesn't necessarily mean taking a gulp of coffee.

But one popular energy source, 5-Hour Energy, has come under fire for possible health concerns.

The Food and Drug Administration confirmed Thursday that 5-Hour Energy may be linked to the deaths of 13 people over the past four years.

FDA spokeswoman Shelly Burgess said that 5-Hour Energy, sold by Living Essentials, has been mentioned in some 90 filings since 2009.

The filings were first detailed by the New York Times on Wednesday.



More than 30 of those reports involved serious or life-threatening events like heart attacks, convulsions and one "spontaneous abortion," the New York Times reported.

Living Essentials said in a statement that the product is safe when used as directed and it is "unaware of any deaths proven to have been caused by the consumption of 5-Hour Energy."

"Living Essentials takes reports of any potential adverse event tied to our products very seriously," it said. "We fully comply with all of our reporting requirements."

The company also said it markets 5-Hour Energy to "hardworking adults who need an extra boost of energy," and that the label recommends it not be used by pregnant women or children under 12.

The doctor of health and wellness at Washington State University said Thursday there needs to be a lot more scrutiny into these drinks, and regulation of them, especially in light of a recent and tragic death on the WSU campus. Freshman Kenny Hummel died after combining alcohol with several 5-hour energy drinks. The Spokane County Coroner's Office determined Hummel had died of alcohol poisoning, but his family said they believe the energy drinks played a factor in his death.

A University of Washington spokesman said UW is not changing its policies on energy drinks, but does warn students about the dangers of combining energy drinks with alcohol.



Unlike other popular energy drinks that look like beverages, 5-Hour Energy is sold in a 2-ounce bottle referred to as a shot.

5-Hour Energy says on its website that its energy shot has the same amount of caffeine as a cup of premium coffee.

It doesn't disclose the exact amount of caffeine in each bottle, but a recent article in Consumer Reports placed that level at about 215 milligrams, the Times said.

An eight-ounce cup of coffee, depending on how it is made, can contain from 100 to 150 milligrams of caffeine.

A recent commercial for 5-Hour Energy seems to address health concerns about the product.

The spot says they asked over 3,000 doctors to review 5-Hour Energy, and over 73% "would recommend a low-calorie supplement to their patients who use energy supplements."

Last month, the FDA disclosed it was investigating reports of five deaths that may be linked to Monster Beverage drinks.

Currently, the FDA does not publicly disclose adverse event filings about dietary supplements, including energy shot drinks.

-- KTLA contributed to this article.