Ex-girlfriend of man imprisoned for child rape sentenced on sex charges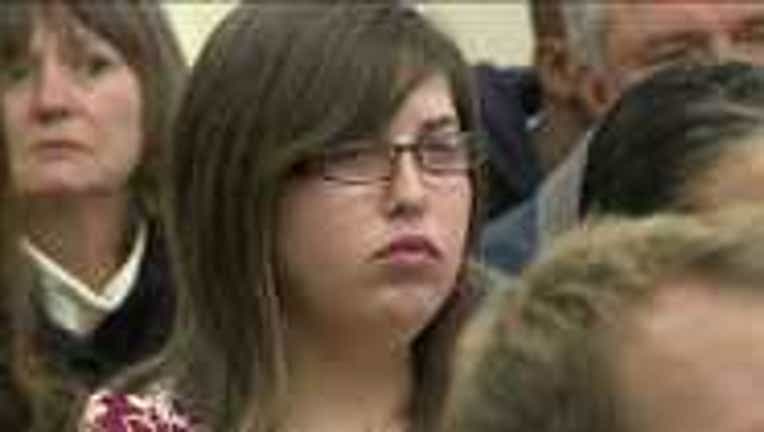 article
EVERETT, Wash. -- An ex-girlfriend of Enrique Sanchez-Leon, a man serving a 35-year sentence for raping, molesting and sexually exploiting children, was sentenced Monday after pleading guilty to charges of sexual conduct with a 7-year-old.

Caitlin Ferry, 23, appeared in Snohomish County Superior Court in October and pleaded guilty to one count of child molestation and one count of sexual exploitation of a minor. She was sentenced to 105 days in jail, and a suspended sentence pursuant to a Special Sex Offender Sentencing Alternative. As part of the SSOSA sentence, she has to comply with a number of conditions including sexual deviancy treatment.

Ferry was arrested in January after detectives found sexually explicit photographs of her with the child while searching Sanchez-Leon's computer. Ferry had pleaded not guilty to the charges Feb. 1.

"Detectives with the Snohomish County Sheriff`s Office found photos of Ms. Ferry and the 7-year-old alleged victim in this case engaged in what the charging documents says is sexual explicit conduct," said Adam Cornell, a county deputy prosecutor.

According to court documents, Sanchez-Leon is alleged to have taken photos of Ferry with his son.

Sanchez-Leon, 39, was arrested in January and in connection with child rape and various other sex charges for having sex and taking pornographic photos of two sisters aged 5 and 8 and underage teenage girls. He pleaded guilty to the charges in May and was sentenced to 35 years in prison without the possibility of parole.

The images came from computers inside the apartment that Ferry and Sanchez-Leon once shared in Snohomish. Police had confiscated about 30 computers and 60 external hard drives from his apartment as part of their investigation.

In August, Ferry was reportedly found working near children at the Evergreen State Fair in Monroe, violating the terms of her release that she not have contact with children while awaiting her trail.