Everett Herald announces layoffs, citing ad revenue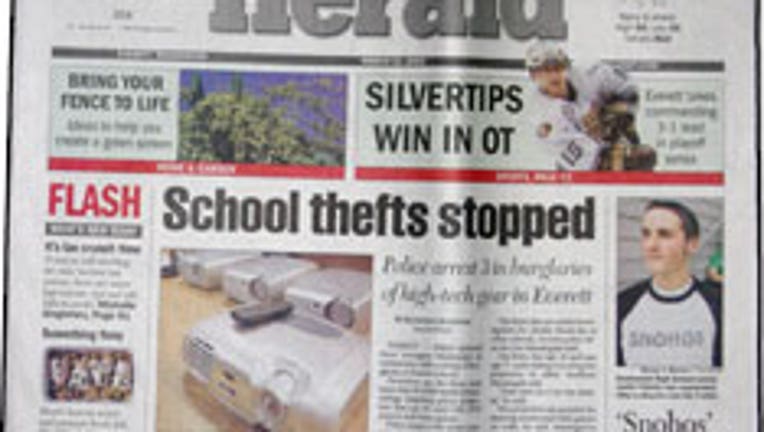 EVERETT -- The Everett Herald announced Friday that it was laying off six employees, including four in the news department, because of ad revenue losses.

"As you know, our advertising revenues did not rebound in 2012 as much as we had hoped," Publisher David Dadisman said in an email to employees. "We have taken some action this week to right-size our business for 2013. Unfortunately, that means some of our colleagues will be leaving soon. Additionally, some vacant positions will not be filled."

Those laid off were a news reporter, a sports reporter, a photographer, a copy editor, a circulation employee and an operations worker, the Herald said. The news department has two vacancies that will not be filled, and one news reporter's hours were reduced.

The layoff is the third significant staff reduction in as many years.