Driver, unrestrained 4-year-old seriously hurt in crash with bus on I-5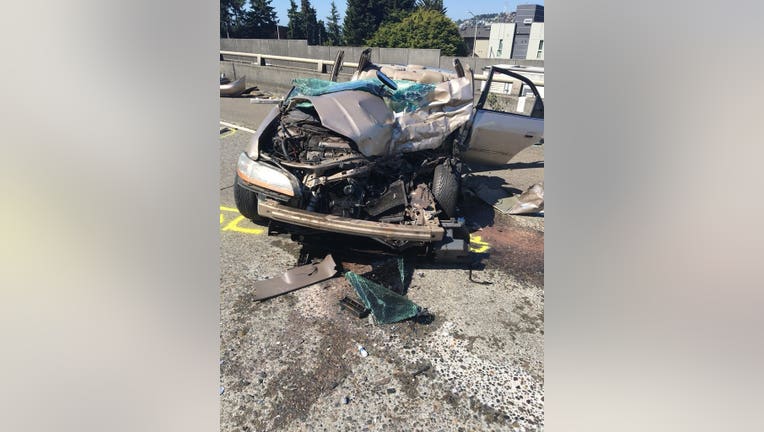 SEATTLE -- A man and a 4-year-old boy were seriously hurt after their car crashed into a bus Tuesday morning on Interstate 5.




According to Washington State Patrol Trooper Rick Johnson, the 28-year-old driver of the car struck the bus in the southbound express lanes around 10:00 a.m.

Johnson said both were taken with serious injuries to Harborview Medical Center.

The 4-year-old boy was not restrained, he said.

A few minor injuries were reported on the King County Metro bus.

The backup was 5 miles as of 11:00 a.m., according to the Washington State Department of Transportation.

The express lanes reopened Tuesday afternoon in the northbound direction.