Couple live on edge as cliff nears home: 'It's horrific ... it eats everything'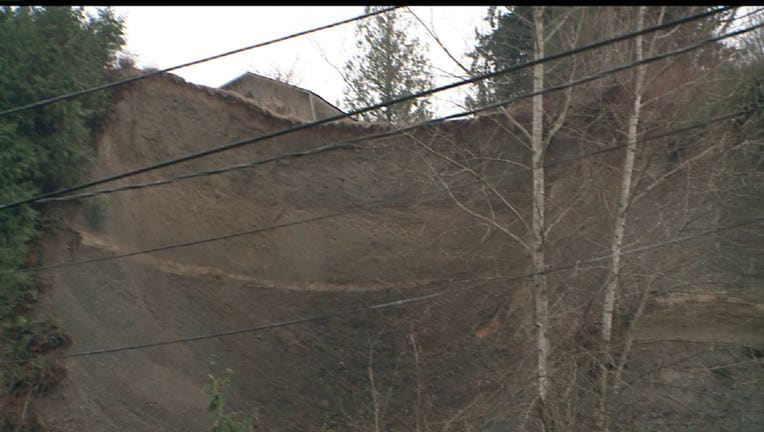 SNOHOMISH, Wash. -- A high-tech landslide warning system is part of Gov. Jay Inslee's $12 billion transportation plan unveiled this week.

It involves aerial mapping that could tell people if their property is prone to landslides. A Snohomish couple could have benefited from that technology three years ago when they bought their home with the scenic view.

Now, they are living on the edge -- and asking the public for help.




"The first year and a half, there was nothing that happened," said Teresa Shaw. "We had no clue this was going to fall off."

But in the past two years, their backyard has been falling off a steep cliff, taking trees, shrubs and a fence with it. The land is crumbling down a 200-foot cliff to the Pilchuck River below, and the cliff is edging closer and closer to her home.

"It`s horrific because the whole house shakes and rumbles," said Shaw. "It eats everything. It just takes it all."

The chunks of earth apparently fall away faster when it rains, and though the land keeps moving, Shaw is stuck. The county has already yellow-tagged her garage, giving the couple limited entry.

If the house gets yellow tagged, they'll have to move out. They can't sell, so the only other option is to move the house farther away from the cliff.

Geologists tell her if she can move it 400 feet back, the house should be safe for the next 100 years. But It will cost more than $100,000 to do that.

So the Shaws have started a GoFundMe campaign, asking people to donate toward moving that house.

"I have to keep fighting and hope that we can come up with a solution."