Couple killed in Seattle remembered in Indiana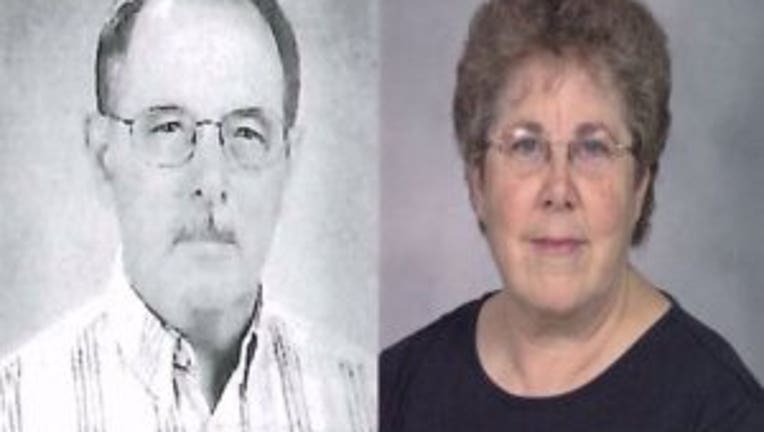 INDIANAPOLIS (WXIN-TV) -- Two long-time Indiana teachers are being remembered a day after they were killed by a suspected drunk driver. The two were crossing a street in Seattle, when witnesses said they were hit by a pickup truck.

After spending decades helping young people, in school and at their church, Dennis and Judy Schulte moved to Seattle.  They wanted to be close to their first grandchild.  That plan was cut short and sadly, all that is left is their legacy.

As Mark Mullan was cuffed at the scene of a deadly accident in Seattle, friends were mourning the Indiana couple he allegedly killed.

"I will not say you can never replace these people, but it is near impossible," said friend Max Chambers.

The excitement Judy Schulte felt to be a grandmother jumped off the page in a letter to friend Chambers: "Very emotional after all these years without grandchildren."

Investigators said Mullan's blood-alcohol level was .22 when he hit the Schultes, their daughter-in-law and 10-day-old grandson.  Dennis and Judy Schulte were pronounced dead at the scene.

"We are just at a shock and a severe loss," said Chambers.

Judy Schulte was the long-time guidance councilor at Northwestern High School.  For decades, Dennis Schulte was a high level math teacher and assistant wrestling coach at Western High School.

"The impact that Dennis and his wife Judy had is immeasurable," said Western High School principal Rick Davis.  "The two school systems here in the county, the decades of service – so many people were touched by them and continue to be touched by them with the dedication they had of taking care of people."

The Schultes went from teaching students, to feeding them.  They started the Western Buddy Bag program.  That program now provides meals to hundreds of area kids every week.

"They wanted to get out of their comfort zone," said Chambers.  "They knew this was going to be a new adventure."

Now, as the church deals with their grief, they are left with big shoes to fill.

"The Schultes, Dennis, and more especially Judy's work in this church has really brought it to where it is right now," said Chambers.  "It has also taught the rest of us, that we can do the same."

Before the Schultes left for Seattle, the children of the Russiaville United Methodist Church took turns walking up to the Schultes. They thanked the couple for all they had done, and wished them well in their new home.  They had no idea it would be the last time they would see the couple alive.

At last check, the couple's daughter-in-law and grandson were in critical condition.