Cops: Male model with hickey assaulted photographer
SEATTLE -- Police are looking for a male model who allegedly attacked a photographer who refused to photograph him because of a visible "hickey" on the model's neck.

According to Seattle police, officers were called Sunday afternoon to a home in the 4000 block of South Willow Street with reports of an assault.

Police called to the home found broken glass everywhere and a man bleeding from his head and moving around in pain, documents show.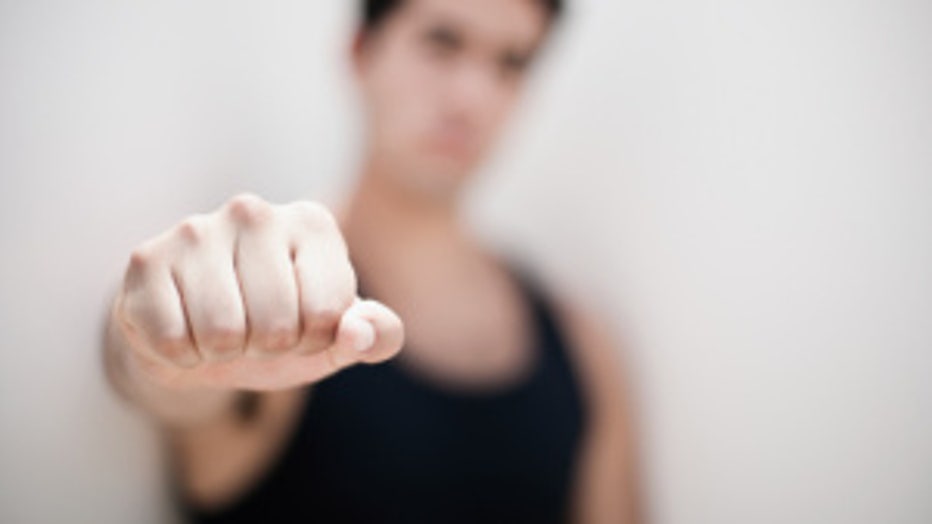 After declining aid numerous times, police said, the man told officers he had invited a male model over to his house to shoot photographs. But once the model arrived, the victim noticed a "hickey" on the model's neck and told him he couldn't shoot the model with a blemish, and they would have to schedule another time.

The male model allegedly grew outraged at the comment and kicked a vase off the table before lunging at the victim. The victim told police the model brought him to the ground and punched him several times in the back of his head.

Fearing for his life, the victim grabbed a piece of the broken vase and attempted to cut the model. However, the model held firm around the victim's neck, the victim told police, until the victim's roommate entered the room upon  hearing the melee.

The model was spooked and left the home after seeing the roommate, according to police documents.

The victim told police he "fears for his life," as the model has a known anger management problem. He also said he was afraid the model would come back.

Police are investigating the incident.