Church tells girl she can't have First Communion because 'suits are for boys, dresses for girls'
A 9-year-old girl in Indiana was so excited about her First Communion that she picked out a very special suit for the day.

But when that special day came, the parish said suits are for boys and dresses are for girls. Cady Mansell could only participate in the ceremony if she wore a dress.

She refused and her mom backed her up.




A parish official told The Washington Post that they occasionally get requests from kids to wear purple instead of white or sneakers instead of dress shoes. And that's why they have a dress code.

Q13 news spoke with Cady's mom Friday morning, and she said the same dress code outlaws sleeveless dresses and that shoulders must be covered. But other girls broke those rules and only her daughter was excluded.

Now if you are looking at Cady's short hair and wondering if this has to do with gender identity or sexual orientation, Cady says she's a girl and she identifies that way.

The reason she has short hair is because she regularly grows it out long and shaves it off to donate to Locks of Love.

The parish said a priest would give her First Communion in private if she wanted to wear the suit, but she couldn't be part of the public ceremony with the rest of her class. So her mother took her out of the parish and enrolled all of her kids in a different school.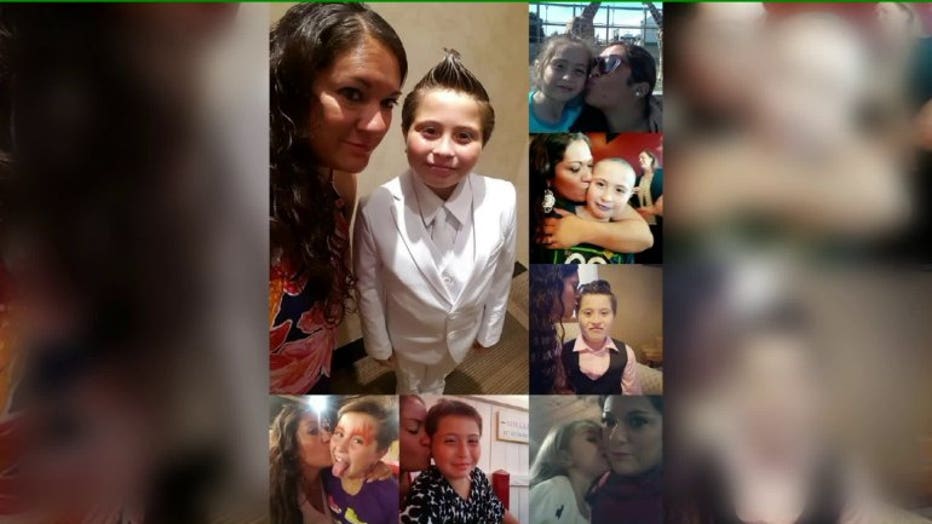 Photos used with permission from Cady's mother.