CAUGHT ON CAMERA: Suspect using stolen credit cards from Lynnwood Recreation Center locker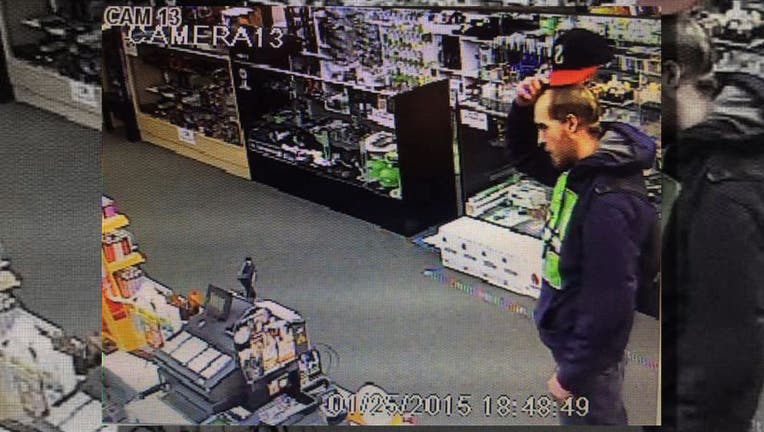 article


LYNNWOOD, Wash. -- Police need your help identifying a suspected thief they believe racked up charges on stolen credit cards lifted from the Lynnwood Recreation Center.

Investigators said the victim in this case did everything right, but they still got burned.

Over and over again, police encourage people to never leave valuables in their cars. But even when the valuables are removed and locked up inside a building, thieves can still ruin someone's day.

"This is the first one I'm aware of that they've gotten into a locked locker," said Commander Jim Nelson with the Lynnwood Police Department.

Investigators released images of a suspect who went on a shopping spree with someone else's credit cards.

"Took some credit cards, and hit some business in Shoreline making fraudulent charges," said Nelson.




Most customers said they make sure nothing of value is left inside their cars. Even so, desperate crooks can still find ways to get to your stuff.

"I don't tend to bring much with me of much expense when I come down here," said Patri Crellin. "I have my ID, I have a couple dollars for a snack afterwards."

"They've got signs up to tell you there's been thefts," said Sue McNeil.

Cameras caught the thief cashing in his loot only moments after the cards were stolen last month.

Cops said thefts like this one are a big problem across the Puget Sound region.

"Hopefully, one of your viewers recognizes him or somebody sees him, knows who he is and gives us a call," said Nelson.

"You're just going to swim, and take classes, and what have you, but you're not expecting someone to rip you off," said McNeil.

Police said it's a good idea to limit the items you take with you if you can't keep your stuff close.

Customers at the recreation center hope someone turns the suspect into police before his victim finds him first.

"Dude, you're in trouble," said Crellin. "If it's not by one of these police officers, these women get nasty."

If you can identify the suspect, call the Lynnwood Police Department at 425-670-5616.