CAPTURED: WMW viewer tips ID felon accused of stealing handguns from SUV at Bruno Mars concert


TACOMA -- Aug. 25, 2017  Pierce County Prosecutors have charged a suspect accused of stealing a backpack with a 40 caliber pistol, 9mm pistol, four rifle magazines, cologne and a rifle stand from an SUV parked near the Tacoma Dome for the Bruno Mars concert on July 24th.  Travis Henderson is being held on $750,000 bail for 2 counts of Theft of a Firearm, Unlawful Possession of a Firearm in the 2nd Degree, Trafficking in Stolen Property in the 1st Degree, Theft in the 3rd Degree and Vehicle Prowling in the 2nd Degree.

Tacoma Police say he was identified from surveillance video by anonymous Washington's Most Wanted viewer tips to Crime Stoppers of Tacoma-Pierce County.  "Henderson is a convicted felon who has spent time in prison for property crime and Identity Theft.  He was arrested as he met his DOC officer in Lakewood," said Officer Loretta Cool with Tacoma Police.  Detectives learned Henderson had sold the two weapons for $500. They contacted the buyer who brought the handguns to Tacoma Police headquarters.

Henderson is WMW Capture #912.

TACOMA, Wash. -- Tacoma Police are asking for the public's help to ID a car prowl suspect who stole a handgun out of an SUV during the Bruno Mars concert on July 24.

"Bad guys know there's going to be a lot of cars in this area, big concert going on, they're going to find something in at least one of these cars they're breaking into," said Officer Shelbie Boyd with Tacoma Police.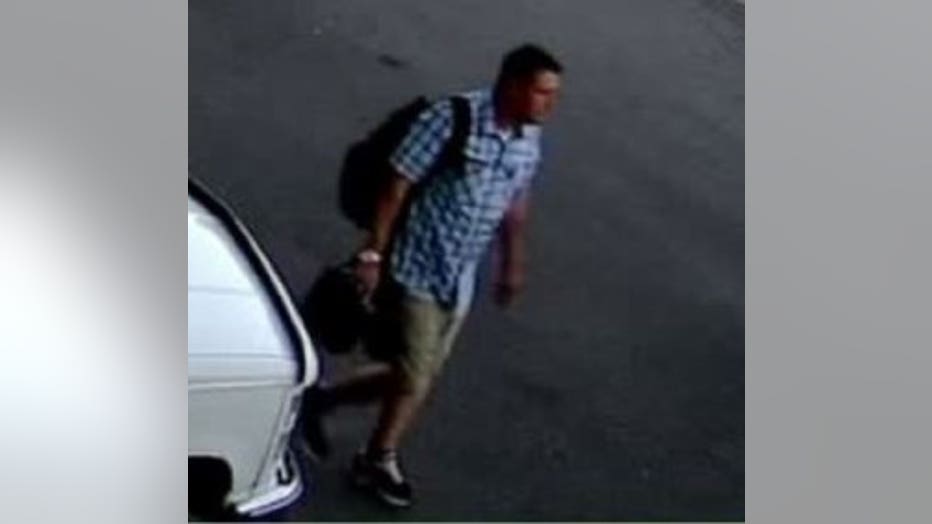 The vehicle was parked in the 1000 block of East 25th street just North of the Tacoma Dome. The theft was captured on surveillance camera at a nearby business. "

"What we're looking for here is a white or Hispanic male with dark brown hair. Probably about 25 to 35 years old. They appear to have gotten into the car by using a jiggle key or a shaved key," said Officer Boyd.

The suspect removed a range bag from inside the car that contained the weapon and some ammo.

"I would never recommend storing guns, ammo, any type of weaponry in a car because a law abiding, gun holding citizen has now just given potentially a dangerous weapon to somebody who does not have good intentions for that gun," said Officer Boyd.


Crime Stoppers of Tacoma-Pierce County is offering a cash reward of up to $1,000 for any information that leads to an arrest and charges in the case. If you know the suspect or can help officers locate him, call the hot line anonymously at 1-800-222-TIPS (8477).