CAPTURED: WMW tips lead to felon accused of threatening ex with flare gun in domestic violence attack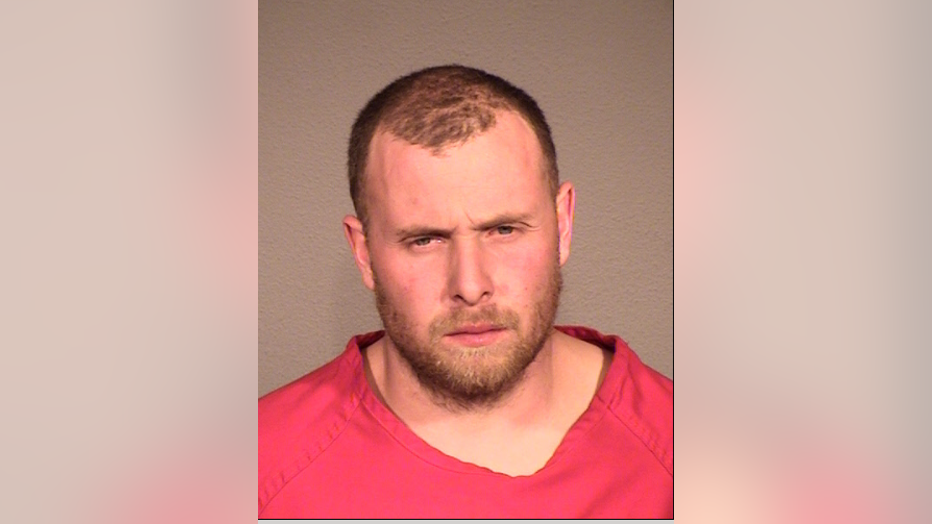 FUGITIVE CAPTURED October 25, 2017 --
Thanks to an anonymous tip from a Washington's Most Wanted viewer, Kent Police Det. Doug Whitley was able to locate Jesse Perez walking in the 18700 block of East Valley Hwy today. Perez was surrounded by officers and a K-9 team and taken into custody. He is Washington's Most Wanted Capture #929 thanks to tips from YOU!

 


October is Domestic Violence awareness month so this capture is certainly timely.  I appreciate each and every one of you who shares these stories and calls in tips to Crime Stoppers. Every arrest like this one reaffirms are motto, "There's nowhere left to hide!"


Jesse Perez is WMW Capture #929.

FUGITIVE WANTED IN KING COUNTY October 13, 2017 --
King County Sheriff's detectives are asking for the public's help to find Jesse Perez after he was accused in a vicious domestic violence attack in Tukwila.

"He used pepper spray or some type of bear spray to spray his ex-girlfriend and her current boyfriend. At the time, they were sleeping under a tarp in a homeless camp. Both were exposed and taken to Valley Medical Center for treatment before being released. Later that evening, police say he approached his ex at a bus stop and threatened to shoot her with a flare gun he was holding while yelling, 'I'm gonna kill you B****!"

Officers say he then pulled out a metal pole and started swinging it at his ex. She ran into a nearby parking lot at Southcenter Chiropractic and started banging on windows asking people to call 911.

"This guy is not going to stop until we put him behind bars," said Sgt. West. Prosecutors have charged him with Felony Harassment Domestic Violence Felony Violation of a No Contact Order.

"The bail is $75,000, which is high, because he's shown he's not going to respect the 'no contact' order and has continued to contact the person that is protected in this order," said Sgt. West.

The 37-year-old also has four misdemeanor warrants from other law enforcement agencies including Assault 4 and Assault 4 Domestic Violence in Tukwila, Theft 3 in Renton and Criminal Trespass 2 in Kent. His criminal history includes Malicious Mischief 3, Criminal Trespass 2, Possession of Drug Paraphernalia, Theft 3, Taking Vehicle Without Permission, VUCSA, Possession of Stolen Property, Making/Having Burglary Tools, Vehicle Prowling 2, Forgery and Assault 4 DV.

He has had 9 prior restraining orders filed against him. Perez is white, 5'8" 200 lbs with blue eyes and brown hair. Deputies believe he is homeless and is staying somewhere in the Tukwila area.

If you can tell King County Sheriff's deputies where to find Jesse Perez, call Crime Stoppers at 1-800-222-TIPS (8477) or use the P3 Tips App on your phone. It is anonymous and there is a cash reward of up to $1,000 for any information that leads to his arrest.