CAPTURED: King County Sheriff's detectives arrest suspect in two armed robberies


UPDATE Jan. 30, 2020 -- The suspect accused of robbing a gas station in Tukwila and  a 7-Eleven in Skyway on Jan. 3, 2020 was in court Jan. 30 and pleaded not guilty to all charges. His bail remains set at $225,000.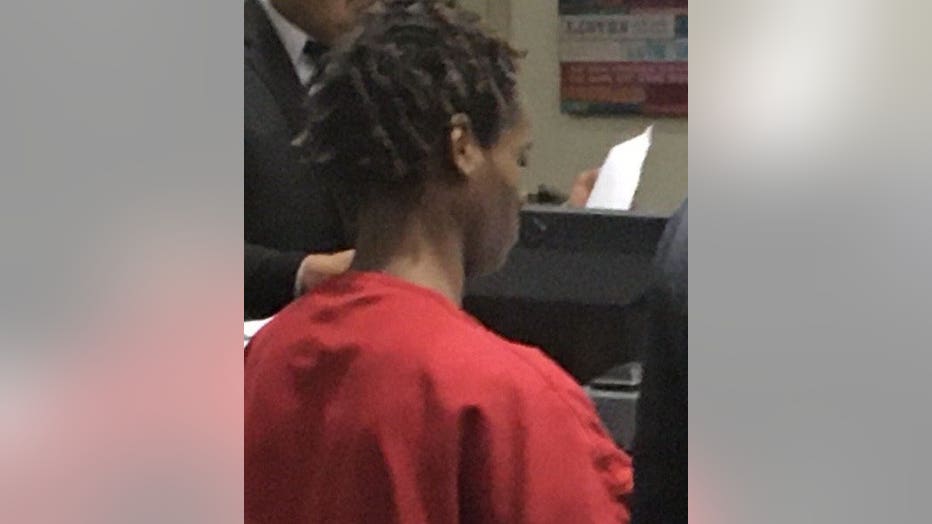 CAPTURED --  King County Sheriff's detectives arrested 19-year-old Yussuf M Hassan last week after he was identified thanks to a tip to Crime Stoppers of Puget Sound. They say they have recovered the handgun used in the two robberies as well as other physical evidence connecting him to the crimes.

Prosecutors have charged Hassan with Robbery and Assault. He is being held on $225,000 bail.

Hassan is WMW Capture #1136

Previous story -- In less than 30 minutes, two gas stations in King County just two miles apart from each other were robbed at gunpoint.

Around 7:50 Friday night, a man held up the 76 Gas Station on the 13000 block of Interurban Ave, right off of I-5 in Tukwila.

"He just pointed a gun at me and started banging it on the counter. So, I gave him the money," said Deleana Nickelson.

Nickelson worked the counter Friday night, and she says the incident happened so fast.

"I was in shock. It wasn't real. It was happening," she said.

About 20 minutes later, the same thing happened at the 7-Eleven on the 12800 block of Martin Luther King Jr. Way South in Skyway.

"Came up to the counter, demanded money, started banging his gun on the counter trying to get money fast. As he was doing that that he fired off a shot," said Sergeant Ryan Abbott with King County Sheriff's Office.

Q13 News spoke to the employees at the 7-Eleven working during the night of the incident. They say the man in the surveillance video from the 76 Gas Station is the same man who robbed them.

Investigators have not confirmed that, but say they want to get whoever is responsible fast.

"We need to get him off the street and into jail because he's already proven that he is violent and that he's not afraid to fire off his gun," said Abbott.

Crimes Stoppers of Puget Sound is also offering a cash reward of up to $1,000 for information that leads to an arrest. You can leave an anonymous tip by calling 1-800-222-TIPS (8477). You can also submit his name, photo and location if you have it at www.P3Tips.com or through the P3 Tips App that you can download to your cell phone for free.