CAN'T MISS: Vandal tells the world SeaWorld 'Sucks'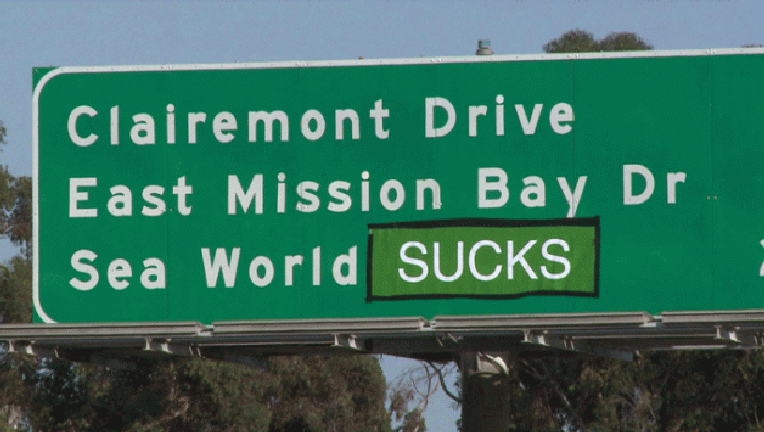 article


SAN DIEGO -- Drivers heading south on Interstate 5 near Mission Bay in San Diego may have noticed a slight change to a highway sign, FOX 5 in San Diego reports.

Someone allegedly climbed to the top of the busy freeway sign and painted over the exit for Sea World Drive, changing the language to "Sea World SUCKS."

The incident happened amid protesting outside SeaWorld over Memorial Day weekend.   Protestors expressed their concern of the orcas being held in captivity.

It was unknown when Caltrans would remove the vandalism.
For more information on this story, click here.