Burglars steal prized custom-built pickup truck in Thurston County
OLYMPIA, Wash. -- Building classic cars is a big part of Brandon Brady's life. It's a hobby he and his dad have long shared. So, when he discovered his burnt orange 1958 Chevrolet C10 short box pickup truck with 5 spoke wheels had been stolen from the Black Lake area near Olympia, it hurt.

"Very angry still and still (have) that knot in your stomach where you don't know what to do," said Brady.




Thieves broke the locks on Dec. 21 to get into his neighbor's garage where he was storing the truck.

"I'm hoping time hasn't run out and that it's just sitting in somebody's garage or shop and they're too scared to move it or do something with it and somebody will hopefully see this on Washington's Most Wanted and call in as a tip. Do the right thing and say, 'Hey! I think I see that truck parked in this garage, next to my house,'" said Brady.

 

The truck has a white top and Washington collector's vehicle license plate #49704CV.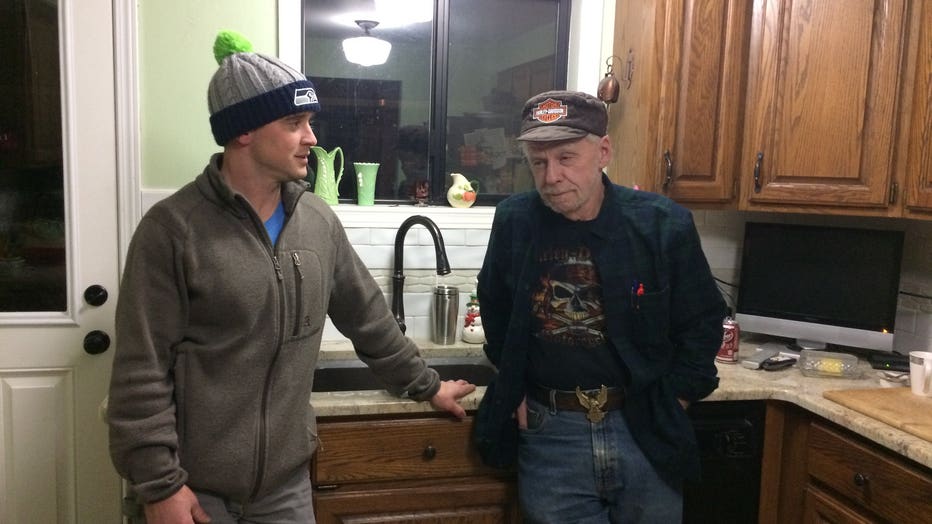 Brandon Brady and his father.


If you have any information about this crime, call Crime Stoppers of the South Sound at 1-800-222-TIPS. That's 1-800-222-8477. You can also download the P3 Tips app to submit your tip from any smartphone. Crime Stoppers will pay up to $1,000 and you never have to leave your name.